Twenty-Five Years on the Shelf
Mar 24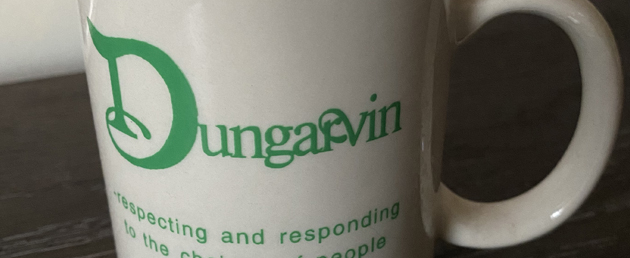 "…a little reminder to keep my ears open and really listen."

The habit developed sometime in my teens. Many people think it's dangerous, and in fact it states in bold letters on the box, "Do not insert in ear canal". I guess I really do live dangerously. Like many others in the world, every day after my shower, I use a Q-Tip to dry my ears. Why am I sharing this tid-bit of (too much) information regarding my personal hygiene routine? It's really all about how my Q-Tips are stored.
As a new college graduate back in 1994 and looking for my first real job, I answered an ad in the Columbus Dispatch for a Support Services Specialist for this company called Dungarvin. I knew nothing about what a Support Services Specialist or a Dungarvin was, but I did know what developmental disabilities were. I had an aunt who had a traumatic brain injury and I spent a lot of time with her and her friends from "workshop" when I was growing up. I soon got an interview, got my fingerprints taken (in ink!), and started working with three young ladies at a home on the south end of Columbus.
I absolutely loved it. It was hard, don't get me wrong. These were ladies who had some significant behavioral challenges, which was something I had never experienced. But I learned so much. As a much younger person then, with a lot more energy, I began picking up extra shifts at other locations. And I learned some more. When a Support Services Coordinator position opened up six months later, I jumped at the chance. And I learned a lot more. Nearly a year to the day I started at Dungarvin, I interviewed for an open Program Director position.
I got the job. Whoa, mind blown! Meetings, case managers, and being a first-time supervisor, oh my. I made so many mistakes. But guess what? I learned some more. A lot more. Sometime during that first year, the Program Director team that I became a part of decided to roll out an employee recognition program. Because so many of us had started in the field, we knew just how important it was to feel appreciated. We decided that the gift would be: a Dungarvin coffee mug.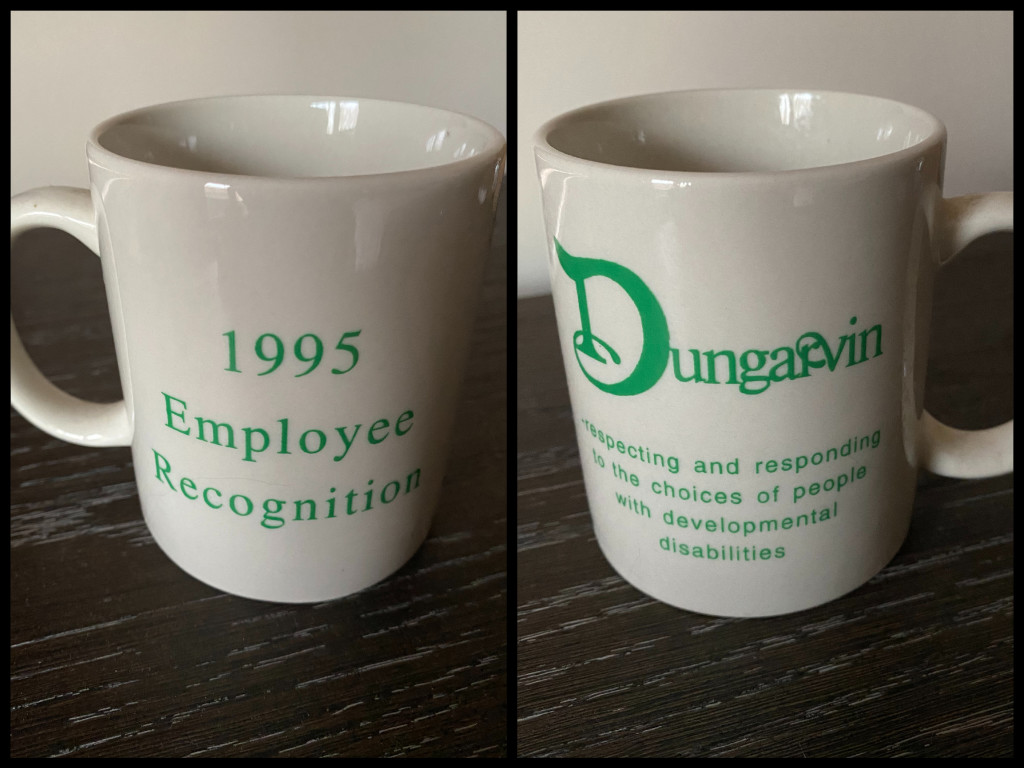 I already had a favorite coffee mug, so I needed a different way to use it. It made a perfect Q-Tip holder. Into the bathroom and onto the bathroom shelf it went. Five moves, 8 different job titles at 3 different companies, and 25 years later, it still sits on my bathroom shelf, holding my Q-Tips.
I never thought twice about that mug until I came back to Dungarvin in 2015. "Respecting and responding to the choices… " In order to respect and respond, you first have to listen. And how do you best listen to people? With clean ears of course!
It occurred to me that Dungarvin had always done a good job at listening. Listening to staff and listening to the individuals they support. Dungarvin Ohio is still operating 11 Supported Living sites that were here when I left in 1997. The home where I was an SSC? Still here. One of the ladies that lives there? Still here, and she remembers me.
You don't have that kind of continuity without listening. So, I'll keep using my Q-Tips from my Dungarvin mug every day after I shower. It's just a little reminder to keep my ears open and really listen.