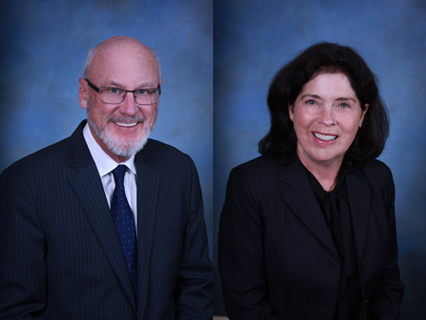 Tim & Diane Madden
Founders
Tim Madden
Chief Executive Officer & President
Tim and Diane founded Dungarvin in 1976, in Saint Paul, Minnesota. In the organization's early days, Tim and Diane provided direct support to the first fifteen people served by Dungarvin. As the organization has grown, their roles have changed many times. Today, they serve on Dungarvin's Board of Directors. Tim received a Bachelor of Arts degree and a Law degree from the University of Minnesota. Diane received a Bachelor of Science degree, a Masters degree in Educational Psychology and a Doctoral degree in Educational Policy and Administration from the University of Minnesota.
Lori Kress
Chief Operating Officer (COO)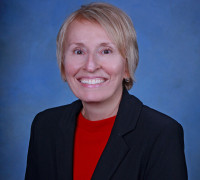 Lori became a Dungarvin team member in 1995 serving as an Area Director and Senior Director prior to becoming a Regional Director in 2003. She assumed the role of National Director of Operations in 2019 and was promoted to Chief Operating Officer in 2020. Lori provides leadership and support across all Dungarvin companies. Lori has over 38 years of experience working within the disabilities community having entered the field as a DSP while in college. She earned a Bachelor of Arts degree in Sociology from Monmouth College in Monmouth, Illinois and received her Master of Science degree in Rehabilitation Administration from Southern Illinois University's Rehabilitation Institute in Carbondale, Illinois.
Emily Scheevel, CPA
Chief Financial Officer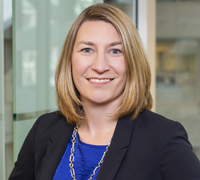 Emily joined Dungarvin in 2020 as the Chief Financial Officer. Emily oversees Dungarvin's accounting and finance. Prior to joining Dungarvin, Emily spent seventeen years in public accounting with the most recent six of those years providing external accounting services to Dungarvin. Emily holds a Bachelor of Science in Accounting and Finance from University of Minnesota, Twin Cities. She is a Certified Public Accountant, licensed in Minnesota. Her professional affiliations include the American Institute of Certified Public Accountants (AICPA) and the Minnesota Society of Certified Public Accountants (MNCPA).
Dave Toeniskoetter
Director of Business Development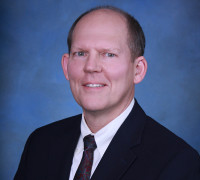 Dave joined Dungarvin in 1980. Over the years, Dave has worn many hats, and was responsible for the development of Dungarvin's national central office support team. From 2006 until April 2017, he served as Dungarvin's President and Chief Executive Officer. Dave has also served as a member of the Board of Directors and as President of the American Network of Community Options and Resources (ANCOR). He received his Bachelor of Arts degree and Law degree from the University of Minnesota.
Paul Smith
General Counsel and Director of Organizational Development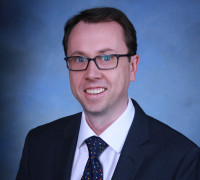 Paul joined Dungarvin in 2007 and provides executive oversight of Legal, Risk Management, and Information Services. In addition, he oversees Sengistix, a 24/7 remote monitoring provider specializing in the delivery of automated sensing technology solutions to caregivers of individuals with disabilities. Paul holds a B.A. in Management from the College of Saint Scholastica, Minnesota, and a J.D. from Boston University School of Law.
Han Hoppe
Chief People Officer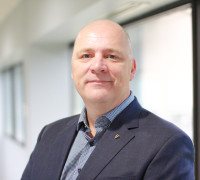 Han joined Dungarvin in 2021 as the Chief People Officer. As CPO, Han is responsible for the strategic direction, management, and execution of Dungarvin's people strategy. He oversees the Human Resources function for the company including talent acquisition, talent development, human capital systems, HR service delivery, HR policies and programs, and total rewards. Han has over 20 years of experience in senior human resource positions at leading national and international organizations. Han has worked as an HR executive in several industries, including the military, manufacturing, transportation, building services and hospitality. Han holds a BSB from the Royal Netherlands Military Academy and a Master's in Human Resources and Industrial Relations from the University of Minnesota (Carlson School of Management).
Bill Myers
Regional Director - West Region
Bill joined Dungarvin in 1996, and is currently the Regional Director of the West Region which includes California, Colorado, New Mexico, Nevada, and Oregon. Bill first joined Dungarvin as an area director for Dungarvin Colorado in Denver and Colorado Springs. From 2002 until 2017, he was the State Director for Dungarvin New Mexico, during which time services expanded to additional locations throughout the state. Bill was the Regional Director for the newly formed Colonial Region in 2018, prior to heading back to the West Region. Bill's 30+ years of combined work experience in the IDD field also includes 10 years working in Minneapolis, MN as a DSP and managing residential services. Bill holds a Bachelor of Arts degree from the University of Kansas at Lawrence.
Karin Stockwell
Regional Director - Central Region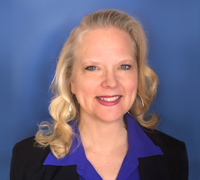 Karin joined Dungarvin in 1992 as a frontline supervisor. Karin was promoted to Director in 1996 and ascended to Senior Director in 2000. In 2019, Karin was promoted to the Regional Director of the Central Region and is responsible for the overall management and service development of three states: Minnesota, Oklahoma, and Wisconsin. Karin has worked in the field of disability services for over 35 years with experience working with employment services, persons receiving supports in their own home and traditional residential services. Karin has been honored to serve and support individuals in the I/DD, mental health, brain injury and physical disability communities. Karin has been a long-time board member and President of the Minnesota provider association of ARRM. She has also been on the Board of Directors and an active member of the national provider association of ANCOR. Karin graduated from St. Olaf College in Northfield, Minnesota with a Bachelor of Arts in Theater and Psychology.
Dan Griffin
Regional Director - Kentucky Region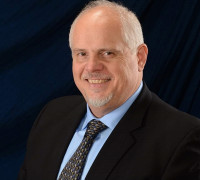 Dan joined Dungarvin in 2004 serving as Senior Director for Dungarvin Colorado. In 2009, he relocated to Indiana and became the Regional Director for Dungarvin's East Region. Dan is responsible for the overall management and service development of three states: Indiana, Kentucky, and Ohio. Dan possesses over 30 years experience developing residential, day and employment services to meet the needs of children and adults with disabilities. His experience includes oversight and development of a pediatric outpatient medical rehabilitation center, early childhood education center, and early detection of developmental delays; aquatic therapies; prevocational, supported employment and enclave work opportunities; development of a therapeutic riding academy; oversight of residential support models including supports for children and adults living at home with their families, adult host homes, day programs, adult apartment living, and children's foster care; and development of high behavioral acuity group homes. Dan was awarded a federal grant for transitioning individuals out of nursing homes back into their communities in Ohio, and was recipient of the National Easter Seals Lou Lowenkron Program Innovation Award for designing a family centric model of services to more effectively match caregivers to individuals and their families seeking services. Dan graduated from Ohio Wesleyan University in Delaware, Ohio with a Bachelor of Arts in History.
Jim Wiltz
Regional Director - East Region
Jim joined Dungarvin in 2020, as Director of the East Region where he supervises supports provided in Indiana and Ohio. Jim has worked with people with I/DD since 1994 in a variety of positions, including as a Direct Support Professional (DSP), a Group Home Manager, a community-based Behavior Clinician (BC) and a residential Director. For three years, he was a Director of Indiana's Crisis Management Service in the southern part of the state. After that program was discontinued due to state budget shortfalls, Jim developed residential supports for people with Extensive Support Needs (ESN), and he supervised the program for five years. In 2015, Jim became Director of a clinic with psychiatry, therapy, behavior supports, and nursing services. He held that position until joining the Dungarvin team. Jim earned a BA in Psychology from Indiana University and an MA and PhD in I/DD & Clinical Psychology from Ohio State University.
Patrick Brendle
Regional Director - Colonial Region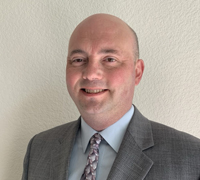 Patrick joined Dungarvin in 2017 as the Nevada State Director and currently serves as the Colonial Region Director overseeing Connecticut, New Jersey, North Carolina, and Nevada. Since 1991 Patrick has led supports to children in disadvantaged life situations as well as children and adults in developmental disability programs. Patrick's experience ranges from Direct Support Professional to founder of companies providing IDD and Foster Care services. Patrick has served on various provider association boards, county Youth Service boards including as President, state quality associations as an examiner, and municipality governing committees focused on planning for natural and man-made disasters. Patrick is a staunch advocate for persons rights and works to ensure that persons supported are able to lead a life of their choosing with the least amount of intervention possible. Patrick holds a Bachelor of Science Degree from Southwestern Oklahoma State University and Master of Public Health from the University of Oklahoma.