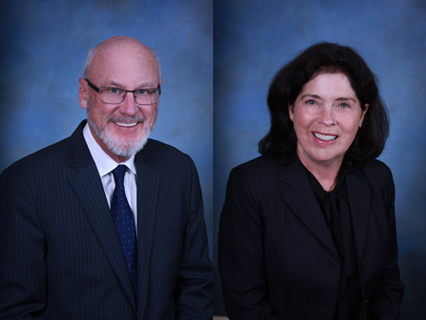 Tim & Diane Madden
Founders
Tim Madden
Chief Executive Officer & President
Tim and Diane founded Dungarvin in 1976, in Saint Paul, Minnesota. In the organization's early days, Tim and Diane provided direct support to the first fifteen people served by Dungarvin. As the organization has grown, their roles have changed many times. Today, they serve on Dungarvin's Board of Directors. Tim received a Bachelor of Arts degree and a Law degree from the University of Minnesota. Diane received a Bachelor of Science degree, a Masters degree in Educational Psychology and a Doctoral degree in Educational Policy and Administration from the University of Minnesota.
Joe Regenscheid
Secretary, Treasurer, and Chief Financial Officer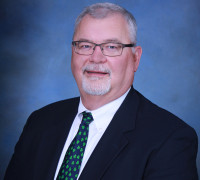 Joe joined Dungarvin in 1994. Joe oversees the organization's Accounting and Finance as well as the Real Estate Services departments and, since 2006, serves as Dungarvin's corporate Secretary and Treasurer. Joe graduated from the University of Saint Thomas in Saint Paul, Minnesota with a Bachelor of Arts degree in accounting. Joe is also a Certified Public Accountant and a Certified Management Accountant.
Bob Longo
Director of Service Development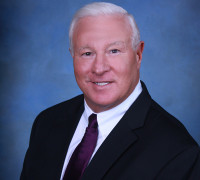 Bob joined Dungarvin in 2011 and currently serves as Dungarvin's Director of Service Development, supporting acquisitions, managing government relations and working with the CEO and executive team to shape the continued development of NCO supports. He previously served as a Regional Director from 2011-2013, the National Director of Operations from 2013-2015 before transitioning to becoming our Chief Operating Officer in 2015. As COO, Bob oversaw all aspects of operations, quality assurance and operations support for the Dungarvin companies in its three geographic regions. Prior to joining Dungarvin, Bob served as an Operating Group President and Senior Vice President for a national disabilities provider. Bob possesses over 30 years of experience working within the behavioral health, human services and disabilities fields. Bob earned his Bachelor of Science degree in Psychology and Biology from Loyola University of Chicago and his Masters in Health Administration from the University of Saint Francis. He has served on the Board of Directors for several national organizations including the Brain Injury Association of America and the Foster Family-Based Treatment Association.
Dave Toeniskoetter
Director of Business Development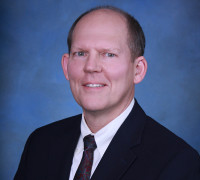 Dave joined Dungarvin in 1980. Over the years, Dave has worn many hats, and was responsible for the development of Dungarvin's national central office support team. From 2006 until April 2017, he served as Dungarvin's President and Chief Executive Officer. Dave has also served as a member of the Board of Directors and as President of the American Network of Community Options and Resources (ANCOR). He received his Bachelor of Arts degree and Law degree from the University of Minnesota.
Paul Smith
Director of Organizational Development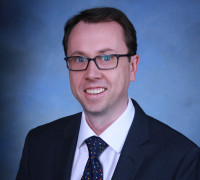 Paul joined Dungarvin in 2007 and provides executive oversight of Human Resources and Risk Management as well as Information Services. In addition, he oversees Sengistix, a 24/7 remote monitoring provider specializing in the delivery of automated sensing technology solutions to caregivers of individuals with disabilities. Paul holds a B.A. in Management from the College of Saint Scholastica, Minnesota, and a J.D. from Boston University School of Law. Paul is also a certified project manager and an admitted member of the Minnesota Bar.
Debi Allsup
Director of Human Resources and Risk Management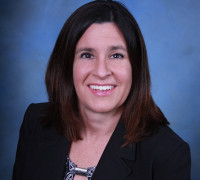 Debi joined Dungarvin in 1993. Her previous experience includes providing human resources leadership and management in a variety of industries, including manufacturing and an employee leasing company. Debi oversees the human resources department, which provides support in the areas of recruiting, benefits administration, training, HRIS administration, employee safety and employee relations. She also manages the commercial insurance coverage for the company. Debi serves on the Board for a non-profit organization, which provides parenting resources to families, and training for child protection workers. She graduated from the State of University of New York with a Bachelor of Arts in Psychology and an emphasis in human resources management.
Robert Bachicha
Regional Director – West Region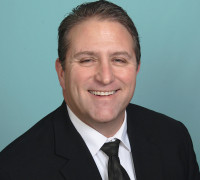 Robert joined Dungarvin as a Regional Director in 2006. Previously, Robert had been the Senior Director of Dungarvin Colorado from 2000-2004. As the Regional Director for the West Region, Robert is responsible for the overall management of six states: California, Colorado, Nevada, New Mexico, Oregon and Utah. Robert has over 25 years experience in the field of developmental disabilities, including positions as a direct support professional, case manager, advocate, senior director, and executive director. In addition, Robert has served on the Executive Committee for Alliance, the developmental disabilities service provider organization in Colorado, and is currently the chairperson of the Human Rights Committee for the Wheat Ridge Regional Center. Robert completed his undergraduate work at Colorado College in Colorado Springs and earned his Master of Public Administration degree from the University of Colorado at Denver.
Lori Kress
Regional Director – Central Region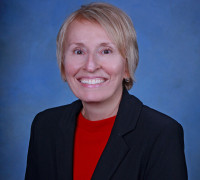 Lori became a Dungarvin team member in 1995 serving as an Area Director and Senior Director prior to becoming a Regional Director in 2003. As Regional Director for the Central Region, Lori is responsible for the overall management for three states: Minnesota, Oklahoma, and Wisconsin. Lori has 35 years of experience working with the disabilities community at agencies including The MARC Center, Springfield Association for Retarded Citizens, and Warren Achievement Center. Lori earned a Bachelor of Arts degree in Sociology from Monmouth College in Monmouth, Illinois and received her Master of Science degree in Rehabilitation Administration from Southern Illinois University's Rehabilitation Institute in Carbondale, Illinois.
Dan Griffin
Regional Director – East Region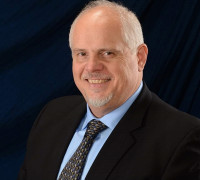 Dan joined Dungarvin in 2004 serving as Senior Director for Dungarvin Colorado. In 2009, he relocated to Indiana and became the Regional Director for Dungarvin's East Region. Dan is responsible for the overall management and service development of three states: Indiana, Kentucky, and Ohio. Dan possesses over 30 years experience developing residential, day and employment services to meet the needs of children and adults with disabilities. His experience includes oversight and development of a pediatric outpatient medical rehabilitation center, early childhood education center, and early detection of developmental delays; aquatic therapies; prevocational, supported employment and enclave work opportunities; development of a therapeutic riding academy; oversight of residential support models including supports for children and adults living at home with their families, adult host homes, day programs, adult apartment living, and children's foster care; and development of high behavioral acuity group homes. Dan was awarded a federal grant for transitioning individuals out of nursing homes back into their communities in Ohio, and was recipient of the National Easter Seals Lou Lowenkron Program Innovation Award for designing a family centric model of services to more effectively match caregivers to individuals and their families seeking services. Dan graduated from Ohio Wesleyan University in Delaware, Ohio with a Bachelor of Arts in History.
Bill Myers
Regional Director - Colonial Region
Bill joined Dungarvin in 1996, and is currently the Regional Director of the Colonial Region which includes Connecticut, New Jersey and North Carolina. Bill first joined Dungarvin as an area director for Dungarvin Colorado in Denver and Colorado Springs. From 2002 until 2017, he was the State Director for Dungarvin New Mexico, during which time services expanded to additional locations throughout the state. Bill's 30+ years of combined work experience in the IDD field also includes 10 years working in Minneapolis, MN as a DSP and managing residential services. Bill holds a Bachelor of Arts degree from the University of Kansas at Lawrence.