Karin Stockwell Inducted into ANCOR Legacy Leaders Circle
Jun 03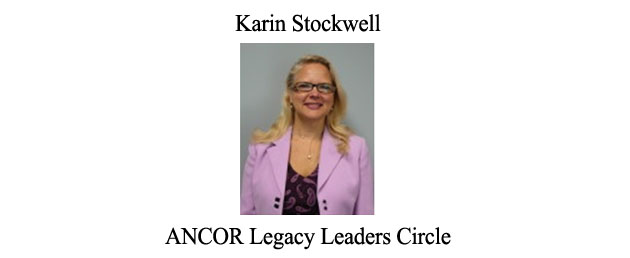 This past May, at the 2016 ANCOR Annual Conference in Chicago, IL, Karin Stockwell was inducted into the ANCOR Foundation Legacy Leaders Circle.

Karin, one of Dungarvin Minnesota's senior directors, has been a devoted employee of Dungarvin's for over two decades. Knowing her passion for "respect, response, choice" for people in need of supports, it is no surprise, then, that she additionally makes the time to be actively involved in several associations with common goals outside of Dungarvin. The ANCOR Foundation Legacy Leaders Circle celebrates the accomplishments of the men and women who have paved the way to life in the community for people with disabilities.
From the ANCOR Foundation's website:
"Karin Stockwell has been an active ANCOR volunteer and leader throughout most of her 23 years of service to Dungarvin. Karin has been Minnesota's representative on the ANCOR Board of Representatives for the past 13 years – and counting. She has been a strong liaison between ANCOR and its affiliated Minnesota provider association, ARRM. Karin has tirelessly encouraged Minnesota providers to be active ANCOR members and to participate in conferences and ARRM's advocacy work.

Karin has been an active member of the ANCOR Government Relations Committee for many years, including a stint as co-chair of its Medicaid Subcommittee. She also co-chaired the National Advocacy Campaign, and previously served a three-year term on the ANCOR Board of Directors, serving as the liaison between the Board of Directors and the Board of Representatives. Through her government relations service, Karin significantly helped to shape ANCOR's positions and advocacy in the areas of Medicaid payment rates, self-directed services and supports, and ANCOR's input into CMS' development of revisions to the Home and Community Based Services (HCBS) rule."
Karin is a valued leader for Dungarvin Minnesota. It is fabulous to see that others appreciate her dedication as much as we do. We are so proud of all her hard work and appreciate all of Karin's advocacy for the people we support. What we don't know is where she finds the time!
Thank you, Karin, for all you do.