Dungarvin Acquires Cooperating Community Programs
Jul 22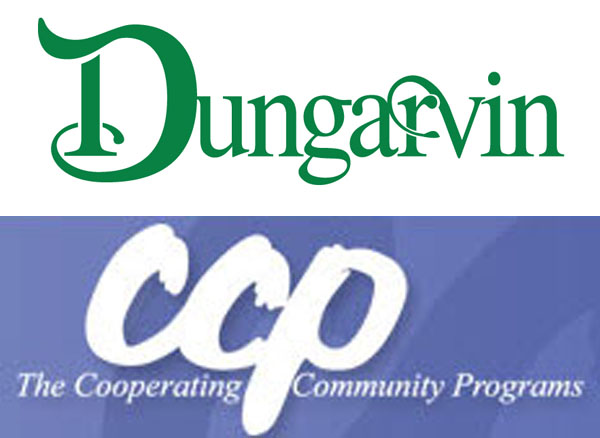 We are pleased to announce that as of January 2, 2013, Dungarvin Minnesota has acquired Cooperating Community Programs, a Minnesota-based provider of services and supports for people with disabilities.
Cooperating Community Programs (CCP) was founded in 1979 in St. Paul, Minnesota by Gerald Glomb. Like Dungarvin's founders, Tim and Diane Madden, Mr. Glomb had worked with people with disabilities in institutional settings, and founded his company in order to better serve the needs and choices of people with disabilities through community-based services and supports.
Dungarvin and CCP have a long history of working together, as providers and advocates for Minnesotans with disabilities, and as active members in the Association of Residential Resources in Minnesota (ARRM) and the American Network of Community Options and Resources (ANCOR). While Dungarvin expanded its horizons to serve people with disabilities in 13 states across the United States, CCP chose to focus its services in Minnesota and western Wisconsin.
When Mr. Glomb sought to retire, he desired to transition his company to a provider with a similar mission and values, and the desire to carry on the legacy of CCP's work. He entrusted Dungarvin Minnesota to carry on that legacy. On December 31, 2012, agreements were signed for Dungarvin to acquire and continue the services of CCP. Because of the size and complexity of CCP, it was arranged that CCP would continue operating on Dungarvin's behalf until July 1, 2013, giving Dungarvin time to carefully plan for a smooth transition.
While both companies provide similar services and share similar values, we found that we did some things very differently. During the first six months of 2013, Dungarvin Minnesota and National Central Office staff worked closely with CCP's staff to learn about the people they supported, staff they employed, services they provided (including two new services for Dungarvin Minnesota – case management and supported employment), philosophies, and the general way they conducted business. We learned things and we shared things while trying to find the least disruptive way to bring the CCP family into Dungarvin's.
Dungarvin's objective to carry on the services of CCP, supporting folks in the same residences and with the same staff who support them at CCP was achieved on July 1, 2013, when CCP staff clocked in as Dungarvin staff for the first time.  With CCP, our team will be instrumental in providing residential and supported employment services to 275 new individuals, and case management to 470 others.
We are grateful to Gerald Glomb for his confidence in allowing Dungarvin to carry on the legacy of CCP's good work and extend our appreciation and gratitude to the many Dungarvin and CCP staff who have worked tirelessly throughout the transition.

WE are quite a team!