A New and Improved Dungarvin.com is Here!
Jul 22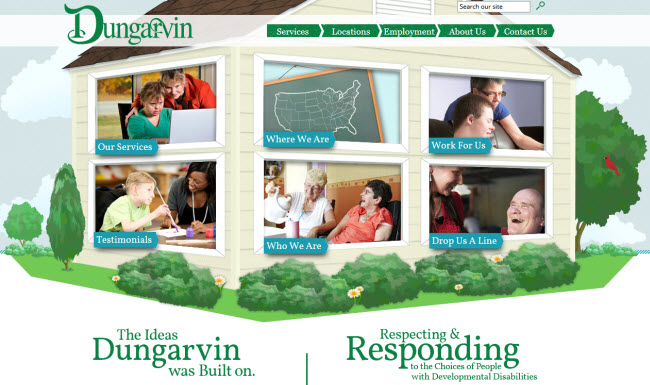 After a great deal of work by a fantastic team of people, we have redesigned our website. Our new site features many new automated ways of retrieving information and also provides you with easy fill-in-the-blank forms to use to leave us your information, including our new testimonial form. For the convenience of potential employees, applicants can now search our employment openings in any of our states and create a login to apply online. If you have a question about any of the states in which we are currently providing services, please feel free to use the contact us form on each locations page, or the contact us top link to reach someone in our national central office.
Also, we have added this fantastic "latest news" feature to keep you informed of what's happening on our industry, as well as our company's latest endeavors and achievements.
It is our hope that you will enjoy visiting our site to learn more about us, tell us how we are doing, inquire about supports for someone you care about, or apply to join our team.
Welcome!