Bidding Jennifer Gulley, Ohio State Director, a Fond Farewell
Mar 31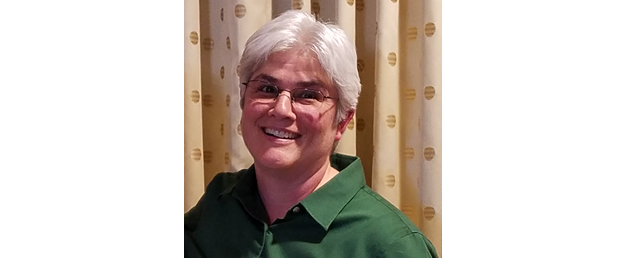 Jennifer Gulley has had a nearly ten year career as State Director of Dungarvin Ohio, which is drawing to a close in the next week.

This is an opportune moment to share with the Dungarvin family Jennifer's remarkable talents and values that have become integral to the culture of Dungarvin Ohio and will continue to propel the Dungarvin team forward in meeting its mission. First and foremost, Jennifer cares greatly for people, be they individuals who have chosen Dungarvin for their services and their families, or our employees and their families. In the last few days I had a fortunate encounter with the parent of an individual we have not served for over six months, and who took time out of her busy schedule to personally stop by and thank Jennifer and the Dungarvin team for their four years of extraordinary efforts to support her son in the community.
If you had ever attended any Dungarvin Ohio celebration, you could see the warm and supportive connections she has developed with every person. This mutual respect and support is, in no small way, attributed to Jennifer's sincere interest in learning about the successes and challenges people face. She is respected and trusted for her careful consideration of what can be complicated situations, asking probing questions, and arriving at well thought-out solutions. While Jennifer fully expects folks to fulfill their responsibilities, she is also more than willing to pitch-in and work side by side with her colleagues when challenges arise. During times of crisis Jennifer is the person that others look to for a calm and reasoned voice. The team that Jennifer has brought together is well positioned to face the opportunities and challenges of tomorrow, and I know there will be many times that the Dungarvin team will find comfort and guidance as they recall her sage advice, qualities and values.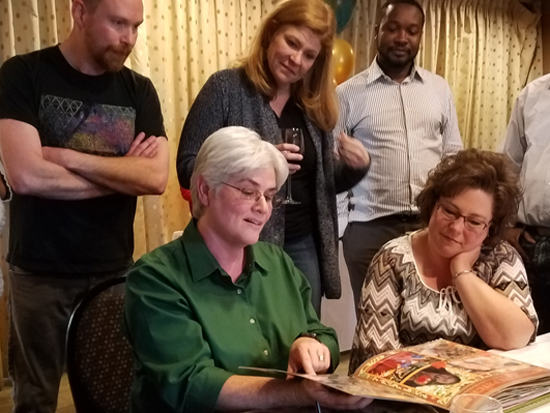 Jennifer Gulley and some members of the Dungarvin Ohio team
Below is a poem that I read often, and for me describes what Jennifer has brought to those fortunate to have spent time with her. "The Power of I" speaks to what each of us can do to leave this world better than we found it, something Jennifer has been striving successfully to do throughout her life!
The Power of I

I am only one, but I am one.
I cannot do everything, but I can do something.
And what I can do, I ought to do.
And what I ought to do, I will do.
I will do more than belong…I will participate.
I will do more than care…I will help.
I will do more than believe…I will practice.
I will do more than be fair…I will be kind.
I will do more than dream…I will work.
I will do more than teach…I will inspire.
I will do more than earn…I will enrich.
I will do more than give…I will serve.
I will do more than live…I will grow.
I will do more than talk…I will act.
I will be more than good…I will be good for something.

– Anonymous