What a Team!
Aug 22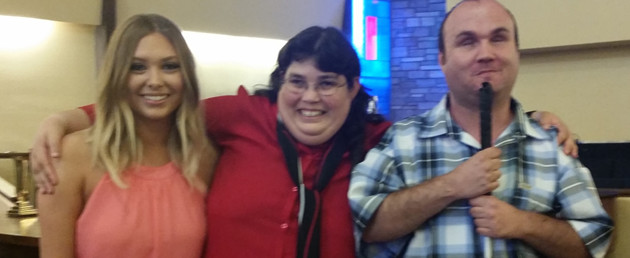 On Sunday July 27, 2014 I had the pleasure of attending a concert at the Community United Methodist Church in Fairfield, California. The concert featured Holly Stell, a Direct Support Professional and member of the Dungarvin Vacaville team.
This concert, as well as Holly's career as a talented vocalist was highlighted in a news article by the Daily Republic in Fairfield-Suisun, California. As noted in the article, Holly grew up in the spotlight. By the time she was a teenager she had performed three times for President George W. Bush and recorded a duet with Andrea Bocelli. She stayed in a Paris apartment while filming a PBS special and has been featured on "Oprah" and "Entertainment Tonight."
Holly's affection for the Dungarvin Vacaville team is evident as she wanted to include the people she serves in what she is considering her last concert in this area before her upcoming move to Los Angeles. The concert included a duet with Jenny Hillebert who attends the Dungarvin Vacaville program. They sang "Smile" by Charlie Chaplin. Jenny sang a solo of the song "My Heart Will Go On" from the movie "Titanic." The audience gave her a standing ovation. Joseph Pacheco, who also attends the Dungarvin Vacaville Program, sang the solo "Fly me to the moon" by Frank Sinatra accompanied by Jerome Thweatt, Direct Support Professional on the saxophone.
Their performances were received very well from the audience of approximately 80 people. It was a lovely to see Holly, Jenny, Joseph and Jerome sharing the stage!
We will be sorry to see Holly go, but wish her all the very best with her new adventure.