Welcome New Minnesota State Director Nat Graf
Over the years, Dungarvin has grown to provide supports to over 6,000 individuals across 15 states. Incorporated in Minnesota in 1976, Dungarvin is a family-owned organization that provides services and personalized community-based supports for children and adults with disabilities. The Dungarvin mission influences its approach to person-centered care: "Respecting and responding to the choices of people in need of supports." With the acquisition of Bridges on September 1, 2023, close to 1,000 new employees will join the company meaning it is Dungarvin's largest acquisition ever. Such unprecedented growth has led to a review of the management structure of Dungarvin Minnesota to maintain the high level of service that those supported have come to expect.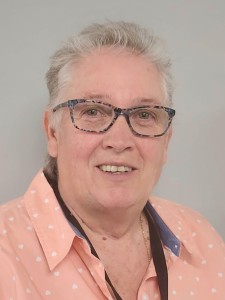 Today Dungarvin completes our largest acquisition ever. Adding 103 sites to our footprint, the organization will now be primed to support hundreds of individuals (and families) in Minnesota and Wisconsin. Due to such immense growth, we are excited to announce that Nat Graf has been promoted to Minnesota State Director. Nat began her new role on August 6, and she will now oversee all Minnesota support and services along with supervising three Senior Directors. "It is exciting to think about what this new position will bring to the Dungarvin Minnesota team," said Graf. "With the recent acquisition, we will be expanding services with the addition of new models, as well as adding service offerings in new counties and communities across the state." The added services will allow Dungarvin to offer more opportunities from which individuals can choose to receive the supports to allow lives of independence. Nat goes on to say that she, "hopes that our continuum of care options can allow people to pick what is best for them today and into the future as a person's needs change. We will now offer ICS as an option as well as offering the successful RUMI program as other alternatives to a CRS (group home)."
Nat brings decades of professional leadership and team building to this role. For more than 16 years, Nat has supervised nearly every segment of service Dungarvin Minnesota has offered. Nat worked her way into upper management as the Director of Operations, but she has also worked in residential settings as a DSP as well as providing care out of her own home. "I came to Dungarvin as a Director overseeing one of our campus location supporting people with high medical and complex needs, as well as our unit based services in March of 2007," said Graf. "I have overseen every service model here at Dungarvin including all of the Minnesota support departments at one time or another."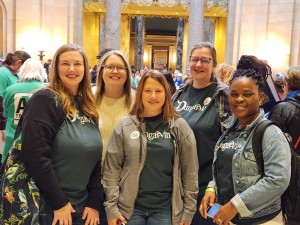 With an extensive amount of experience with county and DHS entities, Nat has been an active participant on the DHS advisory board, designing and implementing the rate setting methodology over the past 10 years. "I have also worked closely with different DHS departments and divisions, as Dungarvin developed our Accuity Behavioral Services for high needs adults and adolescents," said Graf. She also sits on the ARRM financial resources committee, as well as the Alternative Rate Setting Committee.  "I look forward to this new opportunity and what it might bring," said Graf. "Dungarvin is growing and evolving, and as we find new ways to make a difference in people's lives, I am excited to be a part of that!"
"Dungarvin's mission is lived and delivered each day by the actions of every person within the Minnesota team, from DSPs and managers to our Director team and support departments." Join all of us at Dungarvin in congratulating Nat in her new role and for the impact she can make for hundreds of individuals and families!