New Program Opens in Long Beach, California
Nov 20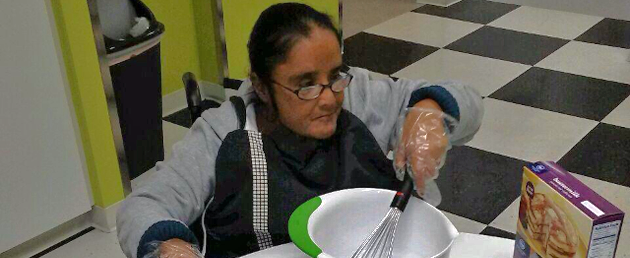 Dungarvin is proud to highlight the opening of its Partial Community Inclusion Adult Day Program in Long Beach, California! After nearly two decades of providing adult day program services in the Northern California area, this is the first of Dungarvin's two new programs in the Southern California area with Harbor Regional Center. Thanks to the collaborative style of the local area, the process has been extremely fulfilling and the outcome is exceptional.
The development of this program began approximately two years ago, and has been an ongoing priority for the Dungarvin team. We have transformed a former restaurant building into a contemporary facility, which has been thoughtfully designed to create an inviting and stimulating environment for many to enjoy. There is plenty of room for personal space and movement, and a variety of areas in which participants may engage in focused activities.
The program operates both a morning session and an afternoon session. The people we serve participate in either one of the two sessions for four hours per day, Monday through Friday. Each participant spends (at minimum) one-third of his or her time involved in community-based activities, accessing natural supports and public resources. Whether at the base site or in the community, the people we serve will benefit from innovative program experiences that are individualized, focused on skill enhancement, emphasizing abilities and strengths, and responsive to his or her choices.
We are pleased to offer services in Long Beach and expect that those involved in this program will experience the benefits of a direct partnership between the local community and our talented team.