Meet New Jersey's STARS Award Nominee
May 21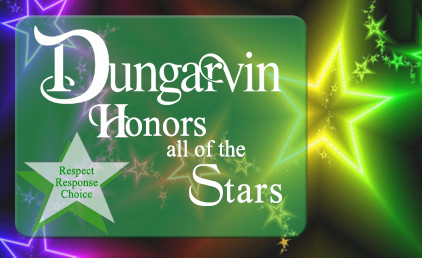 It's time to celebrate the STARS!

Each year the New Jersey Association for Community Providers (NJACP) has a wonderful event geared toward acknowledging the people that we serve. It's an opportunity for each NJACP member to nominate a consumer to be recognized for their outstanding achievements during the last year. The individuals nominated should have overcome obstacles and challenges in their daily lives. As a member of the NJACP, Dungarvin New Jersey has nominated John White from Yubas Group Home for this year's STARS Award. We will be paying tribute to each of the 27 STARS Awards recipients, including our nominee John, at our virtual watch party celebration.
Let's share John's story!
John White is a gentle soul who loves talking, working out and drinking coffee. He befriends the staff and his housemates easily. He made special friends with one particular housemate whom he considered his brother. However, that housemate passed away and John took the news hard.
During his housemate's last few months before passing he would confuse John with his brother and call him Edward. When his housemate would drop to the floor or cry, he only wanted "Edward" to help him. John White never corrected him; he would help him all the time. John cared about his housemate as if he was a brother. John would ask staff if he could take his housemate on a walk because he thought it would help. When his housemate would cry, John would console him and say "it's okay if you can't remember buddy". It was the kindest and sweetest moments one could see- and feel.
After the passing of this housemate, John has been very inviting and helpful with assisting his new housemate to transition to the group home.
John has a love for sneakers, and he asked if he could get matching sneakers so he and his housemate could match. He helps with setting the table, taking out the trash, and recycling out at the home. He is always willing to assist and even when he is anxious or upset, he still will attempt to help staff. He had a great attitude when he was told we must limit his outing last year due to COVID-19. He continued to order additional exercise equipment turning the garage into his gym. John quit smoking and began to take his health very seriously. Last year he adopted the nickname "Muscles" which he is extremely proud of. John found a great way to keep active exercising daily and has convinced his housemates to exercise as well. He has also turned half his room into a music "store" with his many collections of guitars and music. He is known for knowing most rap and rock artists. Due to his love for games, he has started a PlayStation/Xbox live competition with other individuals within the agency giving them something to look forward to.
Although he had a tough year with losing a housemate who he cared for dearly, John continues to keep a great attitude. Whenever he sees his housemates are upset, he will always console them. During a global pandemic and experiencing grief, John has found a new reason to smile and has helped others to smile daily.