Joey's Community Police Academy Training
Aug 20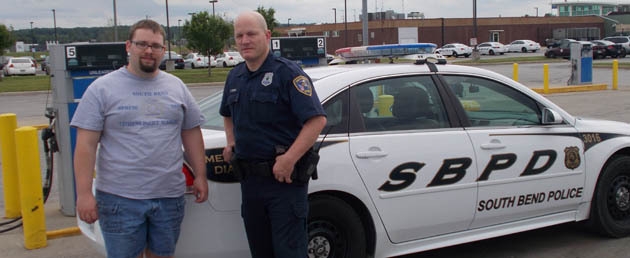 Joey has always dreamed of becoming a police officer.
From an early age Joey has enjoyed serving and protecting others and it is an instinct that comes naturally for him. When Joey learned of the South Bend Police Department's Community Police Academy he knew right away that he wanted to be involved and was excited for the opportunity to achieve his dream.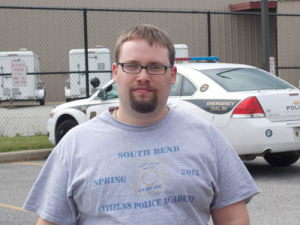 This spring Joey began the nine week Community Police Academy training program, which focuses on educating members of the community about the values, philosophy, and operation of the SBPD with the goal of increasing the understanding of police duties and responsibilities. During the weekly training sessions Joey learned about crime lab evidence processing, police communications, and patrol operations and received hands on demonstrations by the SBPD K-9 Unit, SWAT and Bomb Disposal Units.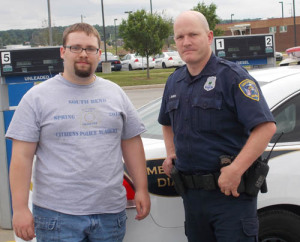 According to Joey, the best parts of the training were the simulations. He was able to participate in a police scenario exercise using a firearms training simulator, as well as a DUI simulation using a golf cart and goggles that mimic alcohol impairment. Through these exercises Joey learned that police officers sometimes have to make difficult life and death decisions instantaneously and that people who drive under the influence present a risk to the health and safety of everyone in the community. The Community Police Academy also provided Joey with an opportunity to sample the training police officers receive at the actual Police Academy. Joey hopes to share the knowledge he received from his training with his peers to help foster a cooperative relationship between the SBPD and his community.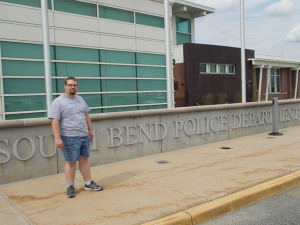 Next, Joey would like to participate in the SBPD's Volunteers in Policing program so that he can support the police with traffic control for Notre Dame football games, parades and festivals. Joey is currently taking driver's training courses to obtain his driver's license so that he can drive a squad car through the Volunteers in Policing program. After he has accomplished that goal, Joey would like to begin GED courses so that he can start courses in criminal justice at a local community college. Dungarvin Indiana is so excited for what the future has in store for Joey and is honored to support him in pursuing his dreams!