It's Not Just a Job
Oct 11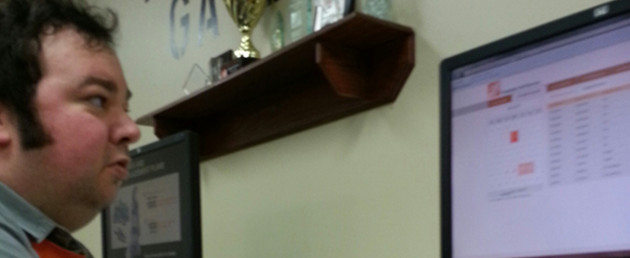 Steven of Shoreview, Minnesota was recently offered a chance to get his forklift certification at Home Depot. Steven participates in the Dungarvin Supported Employment program which had supported him with finding his job at Home Depot in March 2012. Originally Steven was hired for mornings in a temporary position for the busy season. Since hired, Steven had been an exemplary employee at Home Depot, which awarded him a permanent position there. When he started, he worked early in the mornings where he took merchandise off the cart and put it on the shelves for customers to buy. This was ideal for Steven because he considers himself shy and prefers not to interact with customers whenever possible.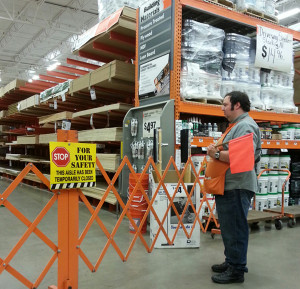 The Supported Employment staff assisted Steven with communicating with his supervisor and coworkers. They also created a cheat sheet for him to use when stocking the shelves and assisted him with training on the computer.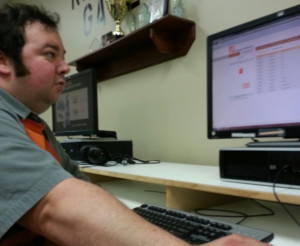 One day in June, Steven's supervisor approached him and said that that they thought he would be a great candidate for getting certified to use the forklift. Steven was very excited when he heard that and accepted the offer. After he accomplished ten hours of computer training and two full days of hands-on forklift operation, Steven successfully passed the course! With his certification he will be able to use the forklift, the picker, and the reach truck at Home Depot to assist customers with heavy loads, like a pallet of pavers in the garden department or pulling merchandise down from a high shelf. In addition to learning the forklift, he has learned more about what happens in the back of the store.
In July 2013, Steven switched to an evening position as a sorter. He also transports merchandise from the loading docks to other employeea to put on the shelves. Steven really enjoys this position because he is back in the loading dock area where he doesn't have to interact with customers.
When asked what he enjoys most about his job, Steven said, "the people." Steven is surrounded by wonderful coworkers who all help each other out and love to joke around. Steven is such an inspiration to others because he doesn't just have a job, he has a career! He is really going places at Home Depot!