Hwa Rang Do Martial Arts
Aug 24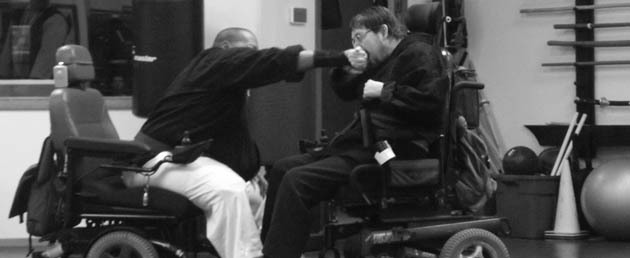 Lawrence "Jeff" D. and Mark R. are considered local celebrities in their hometown of Madison, Wisconsin as a direct result of achieving a dream. The story began over six years ago when the men decided they wanted to learn a form of martial arts called Hwa Rang Do and eventually earn their black belts. This is an accomplishment that many people would have some difficulty achieving and it required many long hours of hard work, persistence and dedication on the part of both men.
Both Mark and Jeff are some of the first ever students of the Hwa Rang Do form of martial arts to complete an adapted program and earn their black belts. Hwa Rang Do is a Korean martial art that combines fighting techniques with spiritual training. The instructors at the academy where Jeff and Mark trained created a new curriculum to allow anyone with any disability to study at the academy. With the help of their instructor, who is also a Dungarvin employee, the techniques have been adapted to allow the individuals to participate as fully as they are able.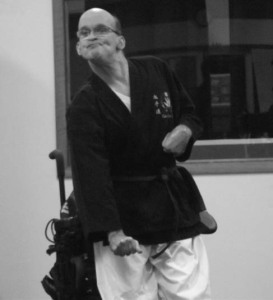 Six years ago these amazing men began this journey and have been working on an undergraduate level of the Hwa Rang Do program called Tae Soo Do. Jeff and Mark have worked diligently, mastering the blocks, kicks and other moves to complete all the skills necessary to earn their black belts. Over the years, the men have increased their overall strength, allowing them to bear weight for longer periods of time; roll out of their chairs and demonstrate some complicated blocks, kicks and other moves that many people without a disability would have trouble achieving. They have also made some lifelong friends and have served as an inspiration for the fellow students and instructors at the academy.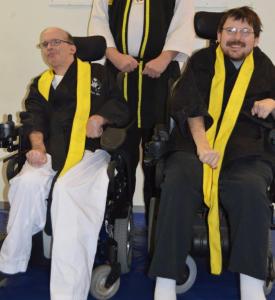 During the Black Belt ceremony on December 20, 2014, the men demonstrated the skills they have learned over the previous six years, and proudly accepted their black belts resulting in thundering applause and a standing ovation from the audience.
After earning this achievement, the men were featured on local new stations and in newspaper articles. They are very proud of their accomplishment and have enjoyed being in the spotlight. While out in the community since the event, the two have been stopped by people in the public saying things like, "Hey, didn't I see you on TV?" As expected, they are taking great pleasure in this type of recognition and they light up when this happens.
We are all so proud of them for achieving a very astounding and inspirational accomplishment. All of us in Madison are all looking to forward to what they have in store for all of us next….no doubt another incredible and amazing accomplishment!