Holiday Card Contest at Dungarvin Minnesota
Dec 30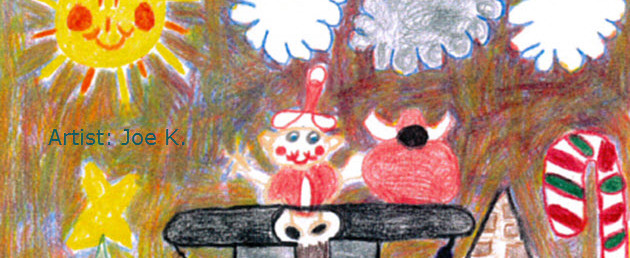 Each year, for as long as I can remember, Dungarvin Minnesota has held a Holiday Card contest for the people we support.
This process begins in late October or early November, when a memo is sent out to all persons served asking each individual interested to submit a winter holiday or New Year's themed picture. These submissions are then considered as a possible cover for Dungarvin Minnesota's holiday card. We receive many colorful and creative submissions, which are proudly displayed in our office throughout the holiday season. All of Dungarvin Minnesota's office staff and supervisors are given the opportunity to vote for their favorite submission. The votes are tallied and the winning picture becomes our holiday card for the year. The holiday card for 2013 is one of the best yet!
This year, we were also pleasantly surprised to see a couple of excellent floral photo submissions. These were so well done that we decided to use the photos to create blank note cards for the Dungarvin Minnesota team.