Experience of a Lifetime at the World Series
Aug 15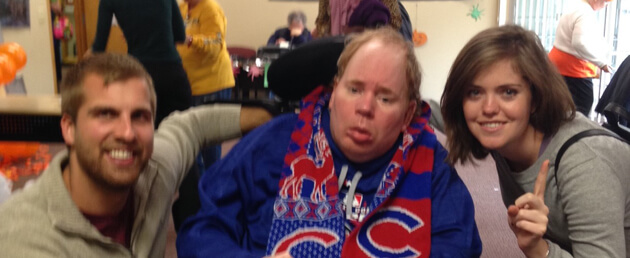 Ken C. had the experience of a lifetime at Game 4 of the World Series last October.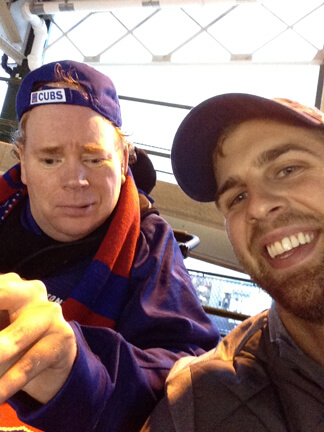 Ken has received supports from Dungarvin Wisconsin since 1994 and has always wanted to go see a World Series game. This wish was finally achieved last fall. Accompanied by his support staff, Tyler Dorn, Program Director and Molly Gillhouse, Community Support Manager, Ken excitedly traveled the two and a half hours from his home in Madison, Wisconsin to see the Chicago game. Game 4 of the World Series was between the Chicago Cubs and Cleveland Indians at Wrigley Field. The road trip went smoothly and once they arrived, they checked into their hotel room before starting off on their World Series adventure.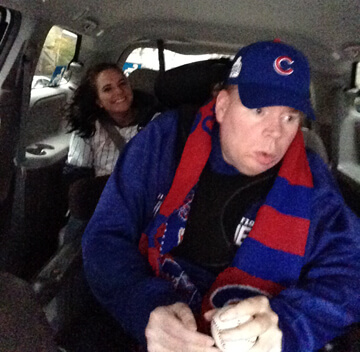 Wanting to make sure they got to the game on time, they didn't waste any time hitting the streets to be on their way. Even with all of the commotion and excitement in Chicago, Ken, Tyler, and Molly were able to catch a taxi to the game without a hitch. Once at the game, Ken loved seeing the teams play live. After the game, they were able to settle back in at the hotel for the remainder of the mini-vacation.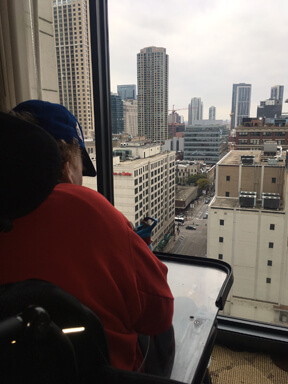 Ken's only disappointment with the trip was that the Cubs lost the game, 1-0. Regardless, it was the experience of a lifetime!