Dungarvin Staff and Daughter Publish Anti-Bullying Book
Jan 26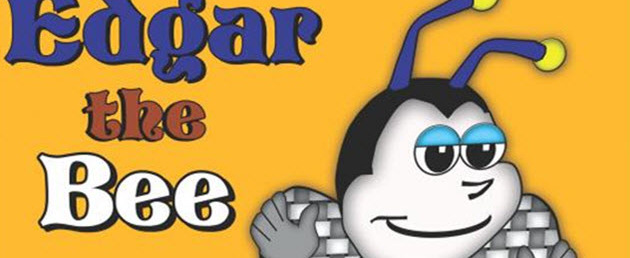 Earlier this summer John (Jonny) Nelson, a Program Counselor in the Colorado Springs Community Participation program, along with his daughter Paige, became published authors with the release of Edgar the Bee: Overcoming Bullying – His Personal Story on Amazon.com.
Edgar the Bee is a wonderful children's story about the personal "bullying" journey of a carpenter bee named Edgar. His fellow classmates eagerly bullied him on a regular basis because he was different. In the end, Edgar finds a way to see the beauty of his personal appearance with appreciation and pride. He also figures out how to change the hearts and minds of those who think that being a bully is okay. For any young child who might experience the discomfort of bullying, this is a gentle story of overcoming self-doubt.
Paige Nelson, born and raised in Colorado Springs, Colorado, is an 11 year old student in middle school. Her idea of Edgar the Bee was born when she realized the terrible effects of bullying not only in her own life but also throughout her school and the nation. Paige, much like her dad, has always been interested in the arts. She is involved in the school choir and actively writes dance routines in her spare time. Paige helped to form a cheerleading club at her school and also runs on the track team. Her original story was written as a gift for her younger brother Ethan. After her dad reviewed the story, he knew it was a message worth sharing with others. Paige is looking forward to working with her dad to get this wonderful and powerful story out to the public so that maybe it could help with the on going bullying problem in our society.
John Nelson was born and raised in New York. John attended colleges in Long Island and in Manhattan focusing on studies in the arts. After college, John worked at the famous Academy Award Nominated "Sound One" studio on Broadway and then later went to work for Disney. John moved to Colorado in 2002 and is currently working as a full time counselor in Colorado Springs. A long time accomplished songwriter and musician with music released and touring experience all over the United States, he'd always had the dream of publishing a children's book. Now, hand in hand with his daughter Paige, Edgar the Bee is just the beginning of many more dreams to come true. John is married to his beautiful wife Tiffany and has two children, Paige (11) and Ethan (5).
Jonny has been with the Community Participation Program in Colorado Springs for over five years and is loved by everyone he meets. Jonny's dedication and commitment is evident on a daily basis but even more so when he recently offered his book publishing knowledge and assistance to a person in services so she may one day soon publish a book that she has written.
So please join us in congratulating to Jonny and Paige in their remarkable achievement!
If you are interested in helping Edgar the Bee pollinate his message across the world you may purchase the book at Amazon.