Dungarvin Now Provides Services in Gallup, New Mexico
May 21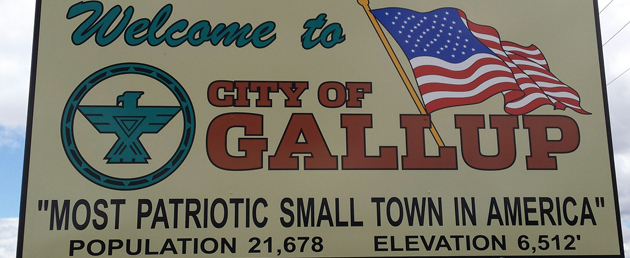 On February 2, 2015, Dungarvin New Mexico officially started providing services to 37 adults and 100+ children age birth to three years in Gallup, New Mexico. Dungarvin assumed the operations of DSI, a service provider in Gallup since 1973 when the organization was formed by Peace Corps volunteers.
DSI, a valued service provider in the Gallup, New Mexico area, asked Dungarvin for assistance due to financial difficulties. Last fall, DSI and Dungarvin entered into a management agreement, which led to Dungarvin officially assuming operations in February. DSI's goal was to assure the continuity of services to the people they served and to allow the people to remain in their community. Most of the people served by DSI have resided in the Gallup community or in the surrounding Zuni and Navajo reservation areas for many years. They live, work, and belong to the fabric of their local community.
The operations assumed by Dungarvin included Supported Living Services, Independent Living, and a Family, Infant, and Toddler (FIT) program. People were provided a Freedom of Choice opportunity to select a different provider if they desired. Dungarvin and the management of DSI were pleased that the vast majority of people elected to keep Dungarvin as their service provider. Dungarvin was also able to maintain employment for the majority of DSI staff. While some positions changed, many employees remained in virtually the same positions. Again, this provided stability and continuity of services.
Change is always difficult, but Dungarvin and DSI worked hard to assure that this change and transition caused the least amount of disruption and hardship for the people in services. Dungarvin looks forward to continuing the DSI commitment to being a part of the Gallup, New Mexico community.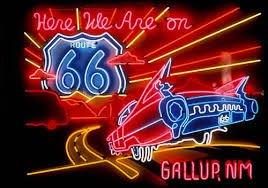 In addition to the array of services offered to adults through the New Mexico Medicaid Waiver Program, Dungarvin was pleased to assume the Early Intervention Services Program. The Early Intervention Program is part of the Family Infant Toddler (FIT) Program of the New Mexico Department of Health.
The Early Intervention staff members provide services to children who have, or are at risk for, developmental delays, and they also offer supports to their families. These in-home or community based services support a child's learning and development during the important development period from birth to three years of age. Early intervention personnel offer families or caregivers ideas and strategies intended to promote the child's development through daily activities and routines. All services and supports are driven by an Individualized Family Service Plan (IFSP) that is unique to the family and child and based on their expressed concerns and needs. Dungarvin currently serves 90-100 families throughout McKinley County including the Navajo and Zuni Reservations. As an additional benefit of these services, parents gain experience as advocates for their own children and are better able to navigate through the school system.
In addition to taking over the DSI services described above, Dungarvin also assumed the "Open Studio/Outsider Gallery" project, an unusual but very successful employment service offered by DSI since 2001. The project includes an Artists-in-Residence program, which provides five people in services with studio space and support from local artists to create original artwork for display, exhibit, and sale. The artists participating in the project must be true "outsider artists", a term meaning that they are self- trained artists who developed their forms of artistic expression apart from mainstream society and typically based on institutionalization or other isolating circumstances. The Open Studio painters and jewelers receive technical assistance and support, but not lessons or instruction, from the mentors.
The Open Studio artists' work is exhibited and sold alongside the work of other well-known local artists at the Outsider Gallery. The painters have exhibited their work at various regional art venues and in juried outsider art shows as far away as Massachusetts. As an additional benefit, the Open Studio/Outsider Gallery provides a community inclusive setting for the artists in residence, who have developed peer relationships with the many other local artists who often gather at the Outsider Gallery during studio hours and during Gallup's increasingly busy Arts Crawl.
Click for more information about the Open Studio/Outsider Gallery. You may also view additional information in Folk Art Messenger's spring 2014 article. Please contact Ellen Bilodeau in Dungarvin New Mexico (Gallup) if you'd like obtain a copy.