Dave Toeniskoetter has retired after 43 years with Dungarvin
Earlier this month, Dungarvin Director of Business Development and former CEO, Dave Toeniskoetter, celebrated his recent retirement.
---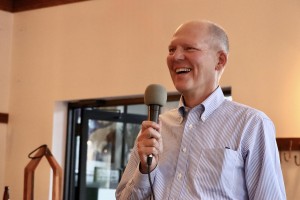 ---
Dungarvin founders, Tim and Diane Madden, coworkers, family and friends all gathered at Luci Ancora in St. Paul, MN to celebrate, share stories and honor Dave's time with the organization. A video was played during the dinner that shared messages from Dungarvin staff about personal memories and how he impacted their careers.
CEO Lori Kress described Dave as, "a true legacy, making sure we were prepared for what came our way, providing direction, coaching us along the way, and always looking out for opportunities for growth, expansion and improvement." For 43 years, Dave was a trailblazing member of our staff, helping both colleagues and Dungarvan grow. His contributions will forever be appreciated, and he will be missed!
Visit our Facebook and/or Instagram page to see pictures of Dave's family and friends honoring his Dungarvin legacy.