Congratulations and Appreciation for 25 Years of Service
Jun 19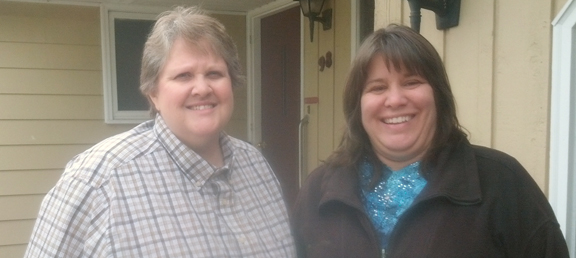 Congratulations, Ann McMahon, on 25 years of service with Dungarvin!
It is incredible how many memories have been made during Ann's 25 years at Dungarvin, both for her as well as for the individuals she supports. Twenty-five years ago, Ann applied for and became the household coordinator of Como Place. During her tenure at Dungarvin, she has been fortunate to have spent most of her employment here with most of the same individuals with whom she started! Ann has moved the location of the site five times in the past 25 years and she continues to be the Residential Coordinator (RC) with them today. Each time she moved the house, everyone came with her. Ann's years at Dungarvin have been filled with a great deal of excitement and accomplishments, for which we'd like to extend our congratulations and share our appreciation.
Ann is an excellent RC who is always on top of her game. She shows up every day ready to take on the responsibilities of her job which, over the years, have increased greatly. A few years ago, she tackled learning Therap, a newly implemented web-based system at Dungarvin for documentation, reporting and communication. Although hesitant of Therap at first, now Ann is a pro at it! She meets deadlines and keeps appointments up-to-date, and does exactly what is needed, lets me know when she needs something or communicates when I need to know something. Ann definitely keeps her PD on her toes. She has an amazing sense of humor and just makes us all laugh!
When I spoke with the individuals Ann supports, they all said that she is funny, helps them, is a good cook, and that they miss her very much when she is gone on her world travels. She has hosted birthday parties for the supported individuals, Halloween and New Years Eve celebrations and just makes sure everyone is happy, comfortable, well taken care of and having fun. We couldn't ask for a better RC; she is THE BEST! We like to joke that she is not going to be allowed to retire and so she might as well just get comfortable!
So, thank you, Ann, for your time with us here at Dungarvin. You have definitely made an amazing and positive difference in the lives of the folks who have lived at the site for which you provide supports. They couldn't have asked for a better person to be with them for all of these years.