Char McClanahan, Senior Director for Dungarvin Nevada, Retires
Apr 03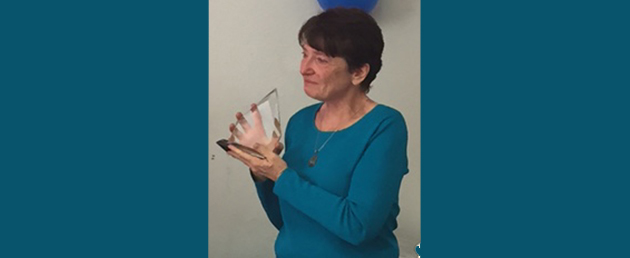 With great appreciation, Dungarvin Nevada celebrated Char McClanahan and her retirement on March 24th in Las Vegas Nevada.
Char's final day with Dungarvin was March 31. She has been with Dungarvin just shy of 21 years and has made a significant impact for the people we serve and in multiple areas of the Dungarvin organization. Her leadership and personality will be greatly missed.
Starting with Dungarvin Colorado, in Colorado Springs in July 1996, Char was working from a home office, as Program Director, over a small operation. She steadily grew the operation and was willing to take on any challenge. Char was instrumental in the development and growth of the Colorado Springs operations. As the Colorado Springs program grew, her role changed to that of Area Director. Char then accepted the task of strengthening the Child Placement Agency (CPA) component of Dungarvin Colorado. It was virtually a complete overhaul as she established the foundation for the CPA program. The program she reorganized is recognized as a leader in the Colorado Foster Care system, thanks in great part to her work.
Her next major challenge came with another promotion to the Senior Director position with Nevada. During her 5 plus years in Nevada, Char has overseen many improvements in Dungarvin services. In recent years, Char has been instrumental in transition of Dungarvin Nevada services from a group home model to primarily a host home model. As has been the case in all things Char has done with Dungarvin, she is leaving an improved system for the people we serve and the Dungarvin organization. Thank you Char for all you have done.