5 questions with…Brenda Linden
For the last 12 years, Oregon State Director, Brenda Linden, has made Dungarvin her work home. Born and raised in Portland, Linden is a first-generation college student, and proudly manages a team of four Area Directors and an Office Manager that she "doesn't know what she would do without." Get to know more about this outgoing and supportive individual through 5 Questions with…Brenda Linden.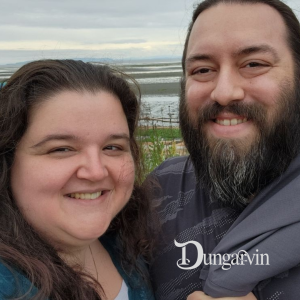 1. How long have you worked at Dungarvin; in the IDD industry?
I have been with Dungarvin for 12 years. I started as a DSP in 2011 and have worked my way up from there spending the last 2 years as the State Director. Dungarvin is actually my first experience in this field besides helping out in special education classrooms when I was in elementary school. I immediately fell in love with this work and cannot imagine doing anything else.
2. Why do you have a passion for this work – how so – please briefly explain.
I believe that everyone deserves to live a life that they choose, and everyone deserves to have a voice when decisions are made about that life. If I can help be that voice for someone to get what they need and deserve, I am there for it. I love being able to help others have a greater understanding of the unique needs and challenges of the population of people we support, so that we can work towards a more inclusive and accepting world for everyone. I have found this to be a deeply fulfilling career choice because I get to help make a difference in the lives of others every day.
3. What is your most treasured possession?
My family is absolutely my most treasured possession. My husband, William, and I have been together for 17 years and married for 15 years. We have three amazing children, Wesley, Emma, and Lilyana, and of course our fur baby, Aspen. They make my life complete and bring me sunshine on even the darkest days.
4. What would you most like to see happen in your state to better serve people with disabilities?
I would love to see better access to care and supports. It is a battle at times to get the items that our individuals need to live their lives. Additionally, I would like to see the state approve better funding for our services so we can in turn pay our staff better, more sustainable wage. This would allow for better retention rates and most importantly greater consistency in the lives of those we support.
5. What do you most value about the Dungarvin team with whom you work?
My team is everything. Without a strong, dependable team working with you, it is impossible to accomplish your goals. I value the time we have together to work through current issues and plan for the future. We can have amazing collaborative conversations and they are not afraid to challenge a decision that I am making to make sure it is the right decision for everyone involved. We learn and grow together each and every day.