Sengistix Launched in Colorado
Aug 23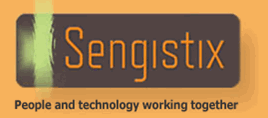 Wet and cold weather wasn't the only thing that was delivered in Colorado this spring. During April and May, we implemented Sengistix remote monitoring technology in five of our Personal Care Alternative (PCA) settings or what is more commonly known as "The Apartment Program" in Colorado Springs.
The use of remote monitoring technologies is currently seen only a very few isolated cases in the State of Colorado and was not being used anywhere in the Colorado Springs area. Dungarvin Colorado was yet again a pioneer in delivering cutting edge services and technology to the state. In fact, when we met with The Resource Exchange (the case management agency in the Colorado Springs area) they were excited to see that someone was going to implement the use of remote monitoring technology because they had considered doing it themselves in the past. The Resource Exchange even predicted that once other service agencies learn that we are doing this, they will all want to do it as well.
We began the planning process in December 2012 in anticipation of full implementation by May 1, 2013. We are proud to announce that we were able to implement Sengistix in all five apartments selected, on time or ahead of schedule. It was a long and laborious process that required considerable amounts of coordination and collaboration by a great number of people. There was extensive collaboration with the individuals we support, their families/guardians, their case managers, the Human Rights Committee, and the state of Colorado. We held numerous meetings and gave presentations to all involved parties so that we could introduce Sengistix and demonstrate the benefits that it would bestow upon the people we all mutually support. This was no small undertaking, and while we faced many significant barriers to implementing Sengistix, we really believe that this kind of technology is the wave of the future. More importantly, is a way to help the people we support be as independent as they want to be. With this in mind, we were not going to let any challenge stop us from implementing Sengistix.
Along the way we encountered many significant challenges, but with hard work and dedication from Sengistix and Dungarvin staff we were able overcome every challenge that came our way. In particular, I would like to thank Howie Kiner from Sengistix for guiding us along the way and for tolerating us when we were being cantankerous. I also want to thank Sandy Henry for giving us the technological and moral support during the times in which we thought we had reached a dead end. Last, but certainly not least, I need to thank my Dungarvin Colorado team: Bruce Mayberry, Sandi Barnes, and Sheri DeGeorge, for working so hard and diligently with the people we support and their teams. This was not an "easy sell" as we were entering uncharted territory. There was a lot of convincing that had to be done to win over some very skeptical people, but the Dungarvin team handled it expertly and with success.
Please join me in thanking Howie Kiner, Sandy Henry, and especially Bruce Mayberry, Sandi Barnes, Sheri DeGeorge, as well as the entire PCA team for successfully implementing Sengistix in Colorado this spring. Everyone did an amazing job, and their accomplishments are nothing less than miraculous. By pioneering the use of remote monitoring technology, this team has single-handedly raised the bar on services for the I/DD community in Colorado and made a gigantic step towards greater independence and the most self-determined life possible for all Coloradans with I/DD. This is only the beginning of even greater things to come by way of Dungarvin Colorado. Thank you.