Wisconsin's Direct Support Professional of the Year
Sep 18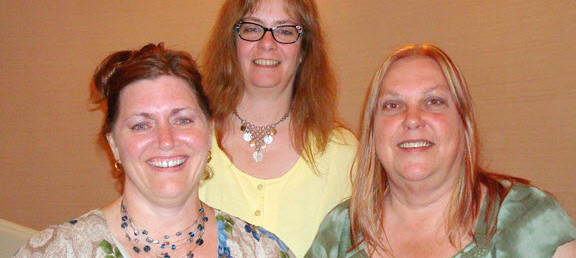 Each year Dungarvin managers from each area of the state have the opportunity to submit nominations for staff in their local areas that they feel should be recognized and honored for their professionalism, accomplishments on the job, positive impact to supported individuals' lives and contributions to Dungarvin's services, mission and image.
Dungarvin Wisconsin's 6th annual Direct Support Professional of the Year event was held on July 24, 2013 in Madison. The day's events were held at the Madison Club in downtown Madison, which provided the group with scenic views of Lake Monona and the Madison Monona Terrace, which is based on Frank Lloyd Wright's architectural design. Individuals who attended the event included award nominees, nominee's supervisors, directors, committee members and nominee's guests, totaling approximately 30 people. Attendees had the opportunity to casually socialize, enjoy the setting and recognize the accomplishments of each honored nominee.
Once again, this year Dungarvin was presented with an extraordinary group of employees and nominations to consider. Dungarvin Wisconsin is proud and fortunate to have so many exemplary staff worthy of such recognition. This year's nominees are absolutely no exception. Nominees included the following staff from across the state:
Anne Bull, Community Support Provider – Dane County
Thomas Hopper, Community Support Coordinator – Juneau County
Jackie Adderley, Community Support Provider – Marinette County
Louis Farmer, Community Support Provider – Milwaukee County
Constance Lange, Community Support Provider – Rock County
Tammy Hanson, Community Support Provider – Wood County
The celebration event started with each supervisor presenting the nomination they had submitted and expressing their sincere gratitude for the work each nominee performs. It was truly gratifying, inspiring and moving to witness each supervisor providing accolades, gratitude and appreciation for the professionalism of each nominee. All of the nominees are truly worthy of this recognition.
Each nominee, as part of the event, was provided a certificate of nomination, an individualized Thank You card from Julie Josephitis, State Director and a $100 gift card. The DSP of the Year Award winner was provided a $500 gift card.
Dungarvin was pleased to present the award to Jackie Adderley, CSP from Marinette County. Jackie was hired 16 years ago on November, 5th 1996 and has proven to be a positive influence on the staff and people she supports ever since. She is described as caring, creative and exhibits a selfless drive to improve the lives of the people she works with each day. Jackie is recognized for creative efforts to assist an individual participating in a weight loss program and her extra efforts to help achieve weight loss goals. It is also a rare occasion to see someone take advantage of community fire and emergency drills, but Jackie will stop and take the opportunity to teach, remind and refresh people of what to do in case of an emergency. She continually takes opportunities like these and others, big and small, to improve the lives and independence of persons served. The positive impact she has on others is testament to the quality of work and professionalism she demonstrates as an employee each and every day.
Please join us in recognizing Jackie's tremendous contributions to the people we serve and her professional representation of Dungarvin as an employee, as well as all the others nominated for the DSP of the Year Award.
In addition to recognizing a Dungarvin Wisconsin DSP of the Year we also had the opportunity to formally recognize Louis Farmer for being chosen as ANCOR DSP of the Year earlier in 2013. Louis, along with other nominees, was recognized for his accomplishments and professionalism at ANCOR's national conference in Washington D.C. Louis shared experiences from his trip and the importance of continuing to advocate for the needs of people with disabilities. Louis was also provided a $500 award to recognize this accomplishment.
Following the recognition event attendees were invited to take a cruise of Lake Monona on the Betty Lou Cruise Boat. A festive arrangement of appetizers and drinks were provided as part of the cruise and enjoyed by all. It was a picture-perfect evening and everyone enjoyed many beautiful views of downtown Madison, Monona Terrace and the State Capital as the sun slowly set. Conversation was positive and spirits were high as everyone simply enjoyed the opportunity to relax; a truly unique and relaxing capstone for a great day.
We look forward to the next Wisconsin Direct Support Professional of the Year Event to be held in July 2014.
(In photo at top, from left to right: Jackie Adderley, Wisconsin DSP of the Year; Lori Werth, Area Director and Cathy Gralewski, Program Director)