The Story of a Colorado Foster Family
Mar 17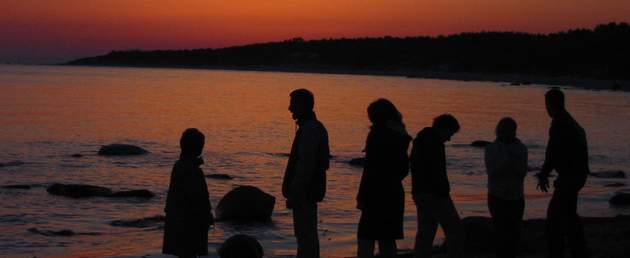 Heather and Ben Gonzales have been foster parents with Dungarvin in Colorado for the last eight years. During that time, they have provided a supportive home to several children with significant challenges. They have spent too many hours in the emergency room, had more encounters with the police than anyone should, and spent untold amounts of time and money repairing damage to their home caused by some of their foster children. The foster care experience for the Gonzales' family has been an emotional roller coaster filled with many ups and downs.

During a low point about two years ago, the Gonzales' found themselves in the middle of a lengthy investigation which was eventually overturned through the appeal process. The experience with the investigation was so traumatic and difficult for them that Heather considered no longer being a foster parent. Rather than stand the chance of being put through yet another harrowing experience, she considered returning to the high-stress corporate job she held prior to becoming a foster parent. However, even prior to the investigation, Heather and Ben thought they would like to make a change and open their home to younger children. Heather even went so far as to set up a nursery in their home in anticipation of a having an infant placed in their care.
Around the time the Gonzales' contemplated giving up being foster parents, Heather received a call from an apprehensive Elizabeth Lucier, a Denver Program Director. Elizabeth's call was about an emergency placement for not just one child but a sibling group of five children ranging in ages from four months to seven years old. With barely a thought, and without consulting her husband, Heather simply said, "Okay." Thankfully, Ben fully supported Heather's life altering decision. And, just like that, with nothing more than the clothes on their backs, the children were placed with the Gonzales'. In less than an hour after Elizabeth's call, the Gonzales' were introduced to the five children who would change their lives forever.
When Ben and Heather took the five children into their home, they only intended to be foster parents. However, within a few days of caring for the children, Heather and Ben knew in their hearts and minds if the children could not be reunited with their biological family then they would love to adopt all of them and become their "Forever Family." At the time, that was merely a dream because the plan was to reunify the children with their parents. Serendipitously, a few months later it became obvious the children were not going to be reunited with their parents. Hence, Heather and Ben were asked if they would like to formally adopt them.
"It didn't take much for us to say yes. I had grown so attached to them, I couldn't imagine them going anywhere else," Heather said about her reaction to being asked if she and Ben wanted to make the five children officially a part of their family. Happily, the Gonzales' are now in the middle of the adoption process and hope to have it finalized this spring or early summer.
As if the story of five siblings finding their "Forever Family" together was not miraculous enough, about a year after the children were placed with the Gonzales' Elizabeth approached them with the extraordinary request of taking in a sixth child. The biological parents of the five children had given birth to a sixth child, who they were unable to care for and who was promptly removed from their care. Since it is normally in the best interest of children to keep sibling groups together, it was natural to ask Heather and Ben if they would care for the newest addition to the family. Heather, being the kind and nurturing individual she is, agreed immediately but only on a temporary basis. She knew a sixth child placed permanently with her and Ben would be overwhelming but she could not deny a child, especially the newest member of the children's family, a safe and nurturing home.
That was where the power of family came in. Another foster family, Chris and Val Duran, stepped forward to provide a foster home for the newest addition of the children's family, creating the perfect situation in which all the children could be kept "with the family." That was possible because Ben Gonzales and Val Duran are brother and sister. Over the past year, Val had fallen in love with the five children who were calling Heather and Ben's house "home." With the opportunity to keep all six children in the same extended family, Val and Chris were overjoyed and more than happy to open their home to the new child.
Dungarvin is fortunate to work with such incredible, giving, and generous families who are willing to open their hearts and homes to provide healthy environments in which children can thrive. Without the Gonzales' and Duran's kindheartedness, it was likely the sibling group would have been split up and placed into separate homes. In which case, they would only have seen each other infrequently through court mandated visitations. Instead, these siblings get to wake up each morning knowing they will grow up together in a healthy and happy family, nuclear and extended, and remain a source of comfort for one another in years to come.
Contributing authors: Heather Gonzales and Elizabeth Lucier
*image provided is a stock photography image and does not depict any family member referenced in this article (source)