Regina: A Dungarvin New Jersey STAR!
Sep 19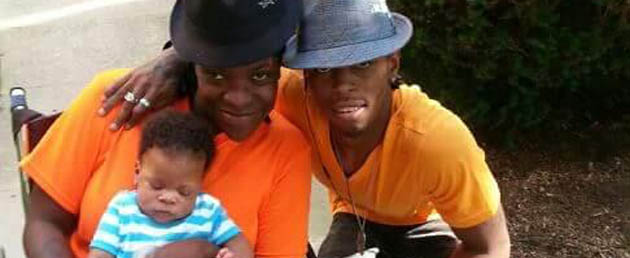 As good parents, we want the best for our children. We have hopes and dreams for them; that their future will be as bright as a star; certainly brighter than our own.
Regina H. is no different. Regina has been a resident of Dungarvin New Jersey LLC's Supervised Housing program since May 2010. Having conquered the stereotypes that exist with non-ambulatory people living with disabilities, Regina has always worked hard at being independent. She has her own apartment, pays her rent and bills. She utilizes public transportation to visit friends and family in other states. She has friends and a social life. Several years ago she befriended Nigel P. They became best friends and then became life partners.
Regina and Nigel are quite the couple! They finish each others' sentences and outwardly demonstrate what true partnership, caring and love is all about. Regina, with Nigel, was able to attain something that she always wanted: her own family. On February 3, 2013, Regina and Nigel gave birth to their first child, Kamari. He was a beautiful baby with hazel eyes and a head full of soft, brown, curly hair. Regina's natural instincts were amazing! She loved and cared for her baby, making sure that he had everything that he needed. She marveled at his milestones and the fact that she could create such a beautiful being.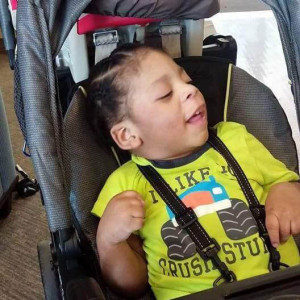 However, Kamari began to present with some difficulties. Kamari was diagnosed with Ataxia, a condition of the cerebellum where uncontrolled movements, the inability to swallow and other critical challenges exist. Before two years of age Kamari required a feeding tube. Regina was a "pro" at being able to remove and clean his tube, replace it and feed him. Because of his inability to walk Kamari had some lung issues which required suctioning. Regina was able to do that too. By this time, Kamari was often hospitalized and Regina and Nigel were expecting their second child. Regina was able to advocate for herself and received in-home nursing support for Kamari.
On August 4, 2014, Regina and Nigel gave birth to another beautiful baby; this time a girl they named Liora. Liora met all of her milestones and was a busy baby! Regina was able to care for Kamari and Liora with the exceptional assistance of Nigel. In spite of the difficulties, they are a wonderful, cohesive family!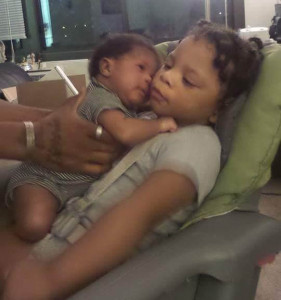 On November 13, 2015, sadly Kamari succumbed to his illness and passed away. It is nothing short of miraculous that Regina and Nigel were able to function after going through such a heart-breaking and forever saddened event. However, Regina and Nigel continue to pour their love into Liora while never forgetting their beloved Kamari.
On May 10, 2016, Regina was honored during an event planned by the New Jersey Association for Community Providers. She was recognized by her peers, other providers as well as senators for the events in her life that she overcame and conquered. We were able to show everyone that Regina is our STAR. She is your STAR. She is the STAR of every person living with a disability as she shows everyday that you can reach your dreams, goals and aspirations despite life's difficulties!