National Provider Appreciation Day 2022
National Provider Appreciation Day is an important day for Dungarvin and we'd like to thank all providers for being one of the most significant, lifelong influences in the lives of those they serve.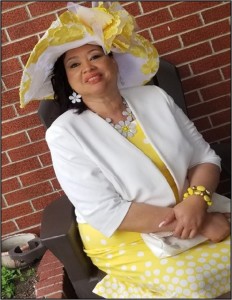 Trinette Brown, a Foster Parent out of the Jacksonville location, has been with the agency for over 10 years but has fostered for well over 22 years. She has extreme empathy and is understanding of those who have experienced trauma and are often labeled incorrigible. Ms. Brown is a woman of strength, integrity, positivity, and love. We spoke with her to ask a couple key questions about her experience being a foster parent.
What made you decide to become a Foster Parent?
"I didn't have biological kids of my own and was a program manager of a group home. I felt I could be a great asset to kids and could help them with their goals. I had the desire to nurture and care for kids and knew becoming a foster parent was a great way to give back to them."

What is a moment in fostering that you will never forget?
"I was driving my car and had a foster kid in the back kicking my seat. I told him, 'I don't care what you do, I still love you.' He said, 'Say that again.' I repeated it. He said, 'No one has ever told me that they love me before.'"


ACI-Dungarvin would love to thank her for 10+ amazing years of fostering our future. Ms. Brown, you are one in a million!