Minnesota's Halloween Celebration with Dancing Pirates
Dec 05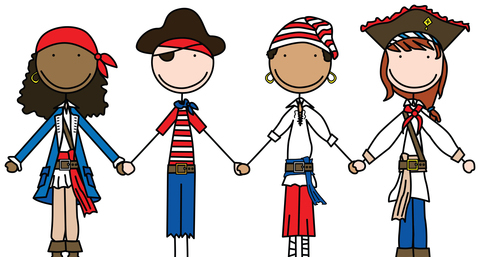 Editor's Note: While we realize the winter holiday season is upon us, we always want to take a moment and share any and all celebrations and events we have had through the year, even if the season is over. Let's flash back to autumn….
I would like to thank everyone who participated in the Halloween celebration we held this past October for the individuals we support. This event was a tremendous success and very well attended with over 200 people across all of our service segments, including participants from Assisted Living, Residential, Non-Residential, Supported Employment, and Case Management. Once again, the event was held at the Mermaid Convention center in Mounds View. This year however, we changed things up a little and requested that those dressing in costume do so in a pirate theme. A highlight of our celebration included a live band with lots of dancing. Our festivities also included feasting on a taco bar, playing pirate themed games, as well as several drawings for door prizes.
Those guests who dressed up were included in our costume contest. The following costume winners received a gift card as their prize:
1st place was Mary J.
2nd place was Steven K.
3rd place was Molly S.
At Dungarvin Minnesota, we love to celebrate with the individuals we support by hosting similar events. Previous events include similar Halloween parties, a boat cruise on the Mississippi, renting out the Cinema Grill, lots of Karaoke and several summer picnics in the park. The venue and themes change each year, but they always become some of the greatest highlights of the year. We are looking forward to planning the next party in 2015. If you have any ideas for event themes and/or venues, please send them to Shayla Nolan at snolan@dungarvin.com.
Special thanks to the planning committee and volunteers that hosted the event: Jen Elleraas, Jenn Meixell, Fervent Igbineweka, Leah Winkelman, Rosaline Allen and Shayla Nolan.
Thanks again to all those who attend the party and made it a success. We look forward to seeing you in 2015 at the next party!