Dungarvin Wisconsin's Joint Celebration
Nov 13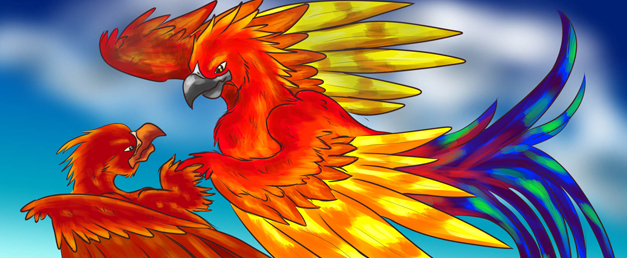 Imagine bringing almost 350 people together from 7 different cities, some as far as 200 miles away, to the same place at the same time for a grand celebration! Well, it happened in Wisconsin on September 10th when a statewide joint event for all Wisconsin employees and supported individuals was held at the Milwaukee County Zoo. The group gathered to celebrate Dungarvin's 40th anniversary and Dungarvin Wisconsin's 20th anniversary.
Although the event was held at the zoo, the theme for the day was baseball. Everyone scored as the day began with a catered luncheon followed by the All Stars Employee Recognition honoring the 4+ year employees, the employees with milestone anniversaries, the DSP nominees for Employee of the Year, the recipient of ANCOR's 2015 DSP of the Year award and the recipient of the Peggy Porter Award.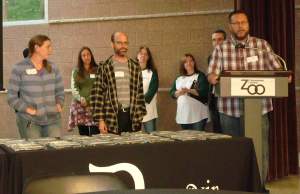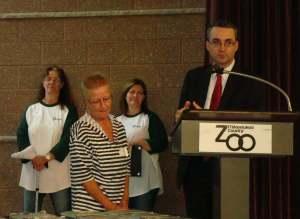 For the next few innings, everyone had their choice to tour the zoo and/or to partake in face painting/tattoos, various games and a scavenger hunt. Pictured below are several managers and members of the Executive Team as they congregated in the dug-out to strategize their next play for guiding folks towards the zoo attractions.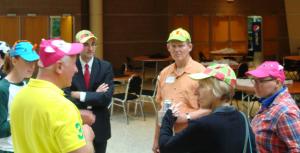 Pictured below are folks as they enjoyed touring the zoo!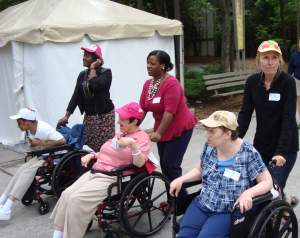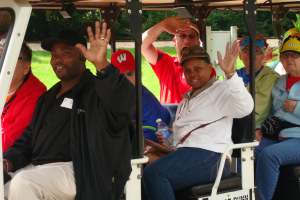 During the final inning of the day, all players reconvened at home plate for the exciting announcement of the winners of the card design contest which was conducted during the summer. Dungarvin's founders, Diane and Tim Madden, announced the two winners and presented each of them with a Visa gift card. The lucky recipients were Chris Nelson, who receives supports in the Sheboygan area, and Amanda Gretzinger, CSP from Marinette. Congratulations to Chris and Amanda!! Also, many thanks to the other participants in the contest for sharing their artistic talents.
Diane and Tim Madden announcing card design winner Chris: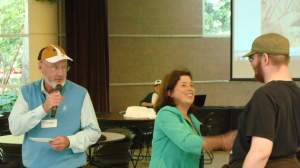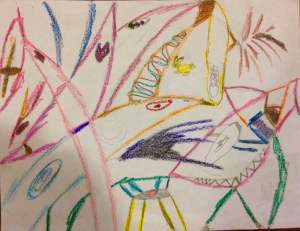 Description of Chris's design: Chris thinks it would be cool to own a Federation ship and how cool it would be exploring with family, friends and Dungarvin staff.
Diane and Tim Madden announcing card design winner Amanda: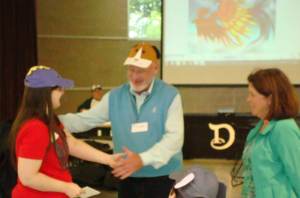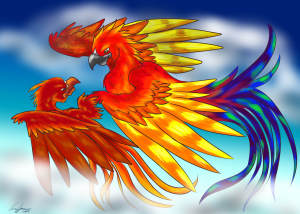 Description of Amanda's design: The images of the two Phoenixes represent one helping the other one which has a disability and cannot fly on its own. Amanda thinks it's a good allegory for the help Dungarvin gives to individuals, helping them to spread their wings and fly.
There were no strike outs that day. It was a day of celebration, full of food, fun, and activities. It is a rare occasion that staff and individuals supported by Dungarvin Wisconsin come together in one place at the same time. It was an incredible opportunity to have everyone together to recognize the amazing people we support and our incredible staff.