In Appreciation of 10 Years of Service
Jun 06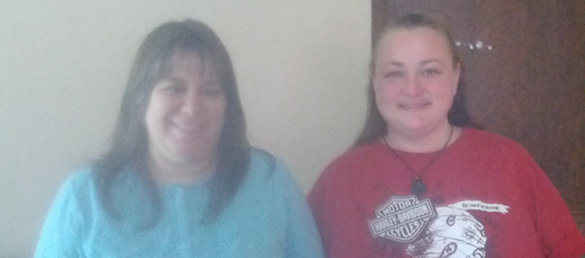 We have great appreciation and gratitude for Tonia Manske and her years of service!
Tonia began her employment with Dungarvin on April 19, 2004. She has worked as a float Program Coordinator in the Ramsey houses, Residential Coordinator at Eustis and Arner, Float Residential Coordinator in Ramsey County, House Manager at Hiawatha and she is currently the Residential Coordinator at Arner again. She has also worked at multiple other locations including 15th, Quilty, Jessamine, Park, Ballantyne, Camara, Victoria, Richmond, Turtle, Eustis, Tikvah, Highland, Eden Prairie. Tonia has helped out with tasks when these locations didn't have a permanent Residential Coordinator, including working direct care shifts, helping with staffing schedules, making and transporting individuals to appointments, as well as completing taxes for a person served. In addition, Tonia has been very helpful in assisting Program Directors figure out issues on PD audits. Because she has been particularly good at finding the little mistakes staff make, we have been able to resolve many issues by calling in her "fresh eyes" to help us figure out areas of concern. Tonia's supervisors have included Jamie Johnson, Christina Middleton, Robin Stepney, Jerry Meuer, and Mary Dornfield.
Over the years, due to how much she has "been around," Tonia has had the opportunity to develop relationships with many staff and people to whom we provide supports. Being able to work in so many of our locations has been one of Tonia's favorite parts of her job. When she worked at 15th, she was one of the few staff who could get one individual to participate in the community. He would look forward to when Tonia was working every time! She specifically remembers making the list of Christmas presents that he wanted to buy for his family, taking him shopping for those gifts, and afterward wrapping them with him. Another support Tonia provided to this individual, who appreciated it greatly, was taking him to visit his parents' graves.
Earlier in her career with Dungarvin, Tonia helped a person served plan her wedding. This included attending various meetings before the ceremony and helping the bride to get ready and to the church on time on the day of the event.
Thank you, Tonia. We appreciate you and your 10 years of service!