2013 ANCOR DSP Award Winner: Louis Farmer
Dec 17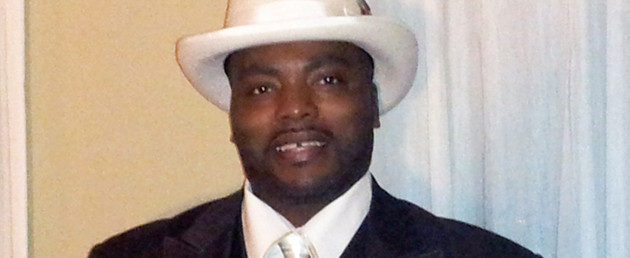 Louis Farmer was selected by the American Network of Community Options and Resources (ANCOR) to be recognized as the state recipient for the 2013 Direct Support Professional (DSP) Recognition Award. ANCOR is a national association that represents more than 800 providers of community services that serve over 400,000 individuals with disabilities. ANCOR facilitates advocacy to Congress for policy development as well as creating community partnerships and collaborations to strengthen best practices for services to those with disabilities. The annual ANCOR DSP award honors and recognizes direct support staff that dedicate themselves to enrich the lives of people with disabilities. The award nominee had to meet strict criteria related to their work ethic, values, and sacrifices made to effect a positive change for those they support.
Louis Farmer is a Dungarvin Wisconsin DSP who works in the Milwaukee Intensive Apartment Program (IAP). The IAP Provides support for individuals who live independently in the community but require drop by support services to assist with daily living skills. Louis has worked for Dungarvin for 17 years and has been an invaluable asset to the individuals he serves. Louis was nominated for this award because he has continually demonstrates that he provides the individuals he works with opportunities to grow and become more independent. He has been assisting individuals with returning to school, becoming their own payees, educating them about their health and well-being, and often motivating them when others are unable. An individual Louis has worked with for 13 years wrote, "He would not let me give up on myself. He lets me know I can do anything I set my mind to. I know that if I ever need help Louis will be there." It is this attitude that he brings to his work that makes all the difference for our individuals as well as his co-workers. His program manager, Colleen Teeters, states, "Louis is always there for the persons he supports and has missed milestones in his personal life to ensure that individuals he works with needs are met."
Winning the award provided Louis the opportunity to travel to Washington D.C. for the recognition ceremony. He met with Dungarvin staff from other states and they discussed their experiences and shared advice. Louis attempted to meet with Wisconsin Congresswoman Gwen Moore but she was out of session. Instead, he met with her Legislative Director Steffany Stern to discuss issues affecting those with disabilities. The trip also afforded him some time to visit some of the sites in Washington D.C. He visited the Smithsonian's National Air and Space Museum. Seeing the engine from the Wright Brothers 1903 Flyer was his favorite experience in his site seeing tour. After returning home, Louis reflected on his trip, "My trip to D.C. was very special to me because of the reason that I went. It was my first time there and I was able to see the various monuments and memorials. I never thought that I would be going to D.C. to accept an award for service to our consumers, because it is service that should be expected from all of us everyday." This statement exemplifies the values that Louis brings to his work and the reason Louis's nomination was chosen as the ANCOR Wisconsin winner for the DSP recognition award.