Summer Fun in the Big Apple
Jan 12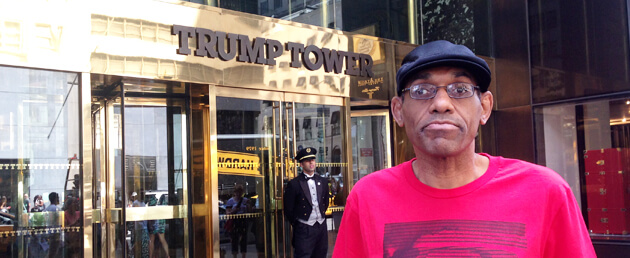 "See you, I am going to New York on vacation" said Donald, as he was saying good bye to his roommates. It was August, 2015 and Donald was ready to say "hello" to the Big Apple. A long time employee at Goodwill Industries, Donald had been saving up for his dream vacation in New York City. Now, he was finally on his way!
Accompanied by his Dungarvin coordinator, Donald was excited and ready to enjoy five full days in New York. The beginning of his adventure began with his first ever experience on a plane from Columbus to JFK airport in New York.
Once in New York, Donald savored very moment, tasting the famed New York pizza, attended Broadway shows and enjoyed a city water tour, including a night view tour of the city. He and his staff enjoyed shopping for souvenirs while sight-seeing landmarks such as the Rockefeller center, NBC studios, Central Park, Time Square, the Statue of Liberty and the Trump Tower.
All too soon, Donald's dream vacation was coming to an end and he found himself boarding his plane back to Columbus. Thrilled with this experience, Donald is already planning to go back to New York. His 5-day bite of the Big Apple was only a taste that whetted his appetite for more!