From Sports Fan to Athlete
Jul 14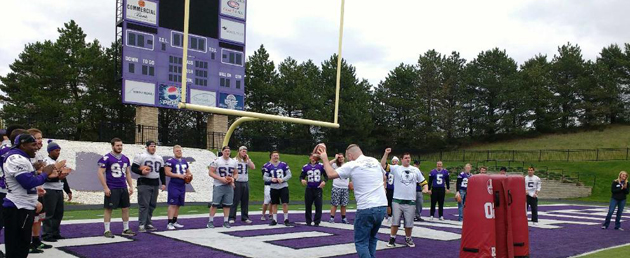 Devon has been an avid sports fan his entire life, but never played himself until recently.
Devon wanted to become more active in his community and live a healthier lifestyle. He learned about Special Olympics Wisconsin through his Dungarvin support team in Dane County, Wisconsin, and expressed an interest in trying basketball. Devon submitted his application to participate and vowed to uphold the SOWI Code of Conduct in January 2016.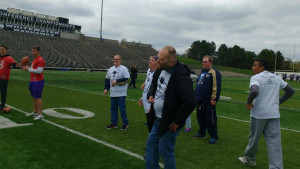 In April 2016 the University of Wisconsin-Whitewater (UWW) Special Olympics College Organization teamed up with the UWW Football team for a football camp. Devon was nervous about his first time participating in an event like this, but decided he'd give it a try. Devon worked closely with the football players on drills and plays, and performed a brief scrimmage game with the players.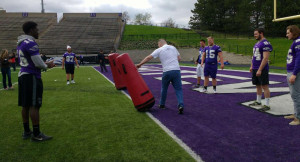 Devon was proud to have participated in this event, and to be a part of creating inclusive friendships and spreading awareness about Special Olympics. Now that he is excited to be an athlete, instead of just a sports fan, he is ready for a year filled with bocce ball, flag football, bowling, and basketball!