Special Olympics Softball – Batter's Up!
Sep 21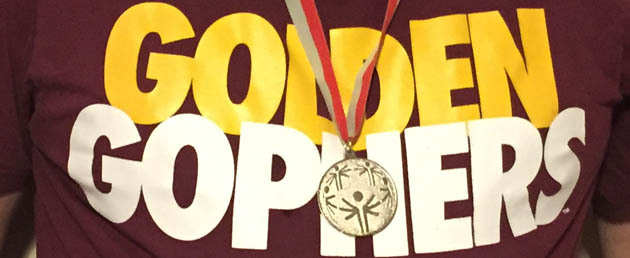 August 15 was a very exciting weekend for one of the individuals Dungarvin Minnesota supports. David P. was part of a very talented softball team that was fortunate enough to go to the state tournament in Woodbury, MN. He has been playing softball for several years with the Special Olympics and decided to join the team again this year, along with some of his friends. David and his friends would carpool together for the practices on Monday nights. After many practices and games, David's team was one of four teams to go to the state tournament!
Although it was his first time to go to state softball tournament, he played excellently, helping his team to reach second place in the tournament.
During the tournament games, David played second base and left field. He was excited to tell us that he hit in a run, as well as rounding the bases himself. He proudly received his second place medal before returning home to Sauk Rapids that Sunday.
Now that softball season is over, we asked David what was next up. We will be waiting to see if David joins an other tournament… with the Special Olympics basketball team!