Dungarvin Colorado Expands to Aurora
Mar 11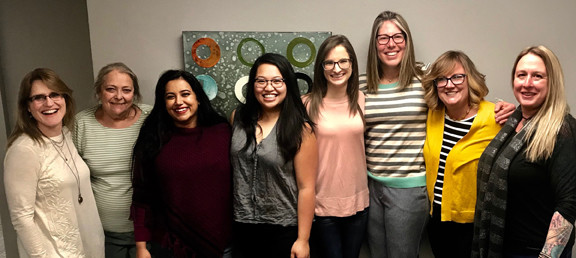 Dungarvin Colorado has expanded its office coverage to the large neighboring city of Aurora.
Discussions to open a second office first occurred six years ago but our hunt starting in earnest a year and a half ago. Located on the ground level of a 3- story building, the new Aurora office is cozy, calm, and welcoming. The majority of our host home providers live in Aurora and are pleased to have an office nearby.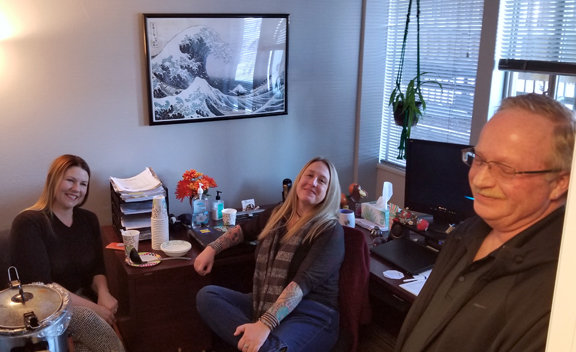 Our seven Dungarvin employees who moved office space to Aurora are excited to work closer to home and happy to have program directors from the Denver Office stop by when they do home visits in the area. With the move on the horizon, Dungarvin Colorado recently reorganized and has two Area Directors for the Denver Metro area, one of whom now has a home base mainly out the new Aurora location. Intentional in keeping our longstanding employees connected and strong team identity intact, the directors work well together and focus on communication and collaboration between the two offices. Denver's population explosion is felt daily on the roads and providers and staff are thankful to reduce their time in the car dramatically.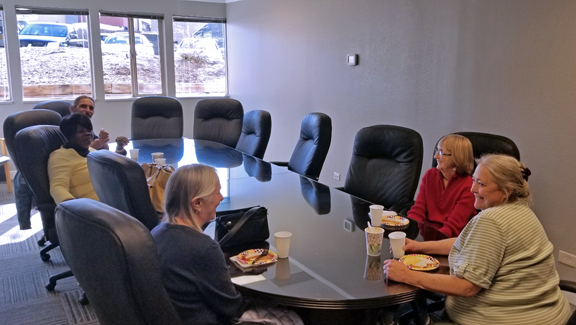 The Aurora Office held an open house on January 31st to celebrate. It was a success with individuals, staff, and other professionals enjoying relaxed time together sharing good food and stories. Our halls were filled with conversations and reunions of former colleagues.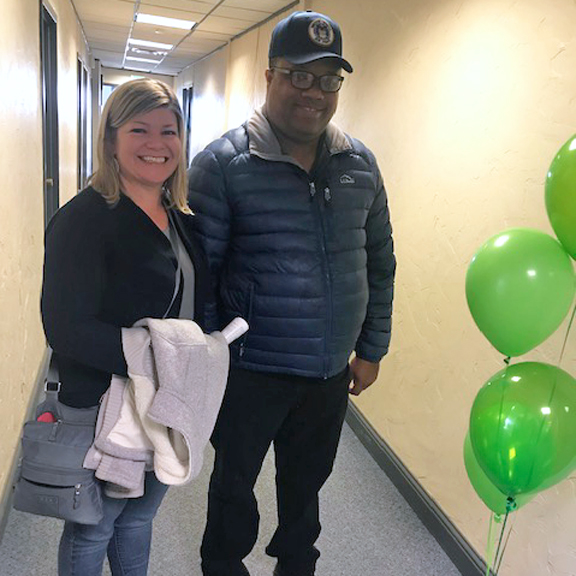 State Department and County workers stopped by to see our new space. Curious providers came to visit and expressed their elation at not having to drive the interstate anymore and thanked us for moving closer to where they live and serve their individuals.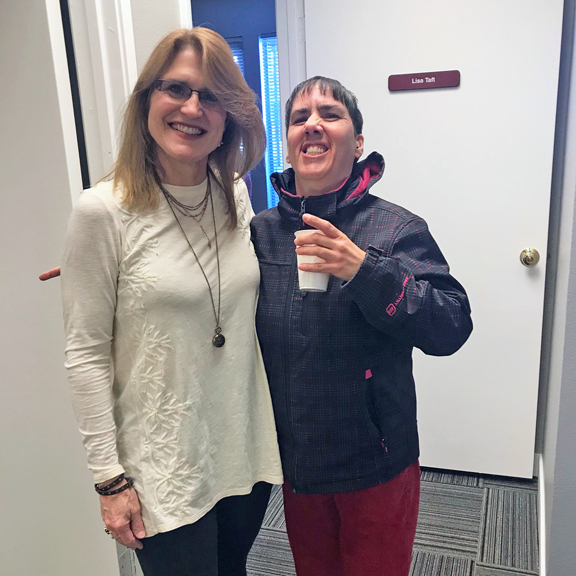 Our Day Program individuals made the trip to see where some of the staff had moved and they were excited to see the art wall designed to display their work. Individuals participated in prize drawings for two Bronco posters despite the Broncos losing season!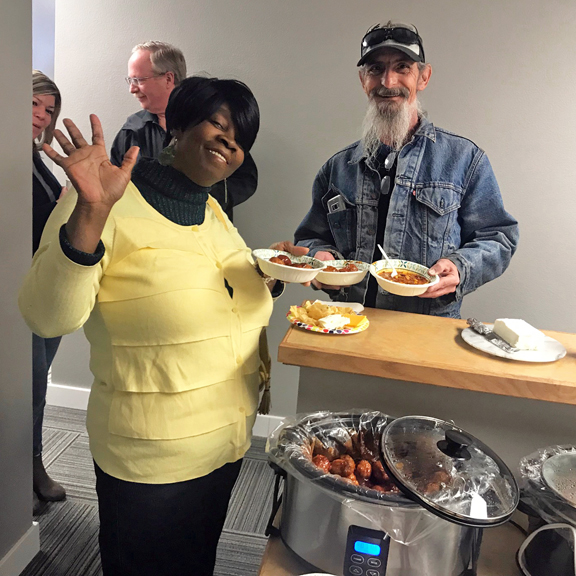 The effort it took to ready the space despite delays common to a move really paid off. Typical among Dungarvin employees, everyone pitched in and did what was needed with a positive attitude. Now that the party is over, and we have organized the last closet, the realization of a six-year goal is deeply satisfying.