Dreaming of Being Independent
Feb 28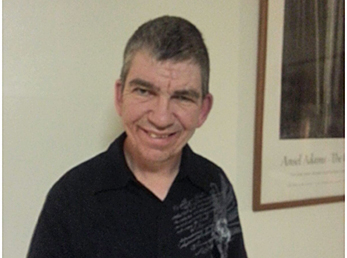 Everyone wants to belong. To be independent. To be part of a community where they know who you are, know your name. To be able to freely come and go, stroll the Avenue, take in the sights and sounds, to reflect in the solitude of your freedom. To be in charge of one's life, to dictate what you want to do and when is the innate right of an adult, but unfortunately some individuals aren't as fortunate with what should be inherently theirs.
In New Jersey there are hundreds of individuals in institutions and Developmental Centers with the life dream of being able to be an independent citizen in the community of their choice. Thankfully, due to the Olmstead Act, individuals have a voice. They have the ability to decide where they would like to live and with whom. There is another set of individuals in New Jersey who already live in the community and should also have the right to move through the continuum of care from group home living to least restrictive environments such as an apartment. Due to the thousands of individuals on New Jersey's waiting list and due to emergency placements, moving stable individuals into new settings has its hindrances and challenges.


At Dungarvin we believe in Respecting and Responding to the Choices of individuals, and we have heard Wayne, who has been a resident in one of our group homes since 2008. Together, Wayne, his mother and Dungarvin persevered. Wayne has always been independent while with Dungarvin. Wayne is "very outdoorsy" as described by one of the staff. He loves "walking, shopping, cooking and always makes sure that the kitchen is clean and the garbage is taken out." Wayne is responsible. He handles his own medication, and is able to have eight hours of unsupervised time daily. He does his own laundry and banking and accepts assistance with cooking. Wayne is an upstanding citizen in the community in which he lives. Local vendors know him. He comes and goes as he pleases. Wayne states, "I like books so I go to the library often. I collect books and a lot of other things which I put in my room. I try not to have so much stuff but I like it. I think I would like to get married someday. I have a girlfriend who also lives in a group home and I see her as often as possible." Very proudly, Wayne elaborated, "We've been together for a couple of years." He says, "I enjoy going for walks, going to the movies, going out for coffee, shopping, listening to music, going out to restaurants and occasionally going to bookstores. I have a good sense of humor."

He works at a local Behavioral Health facility where he stacks boxes into larger cardboard boxes. He loves to work and is proud of his accomplishments. Wayne also volunteers at a local Animal Shelter on weekends. Wayne strives to be productive and occupies his time with activity that is meaningful to him and helpful to others.

Wayne was one of the recipients of the STAR award which recognizes individual achievements for individuals with intellectual and developmental disabilities.

Wayne has been living the life that he wants to live but always had one dream that has not come to fruition- until now. In a recent meeting, Wayne stated, "I hope to live in my own apartment one day." Wayne has always wanted his own apartment. Wayne has been advocating for himself to move from living in a group home with three other men, into an apartment where he lives alone but with staff support. Wayne stated that he's "been doing all of my daily chores, and doing everything I need to do to move." Wayne's mother has been his long-time advocate as well. She has been his voice until he was able to have his own voice. Well, we heard you Wayne! Wayne will be moving into a beautiful one- bedroom apartment where he will be able to continue going for walks and enjoying the freedom that is rightfully his! Way to go Wayne. YOU did it, WE heard you!